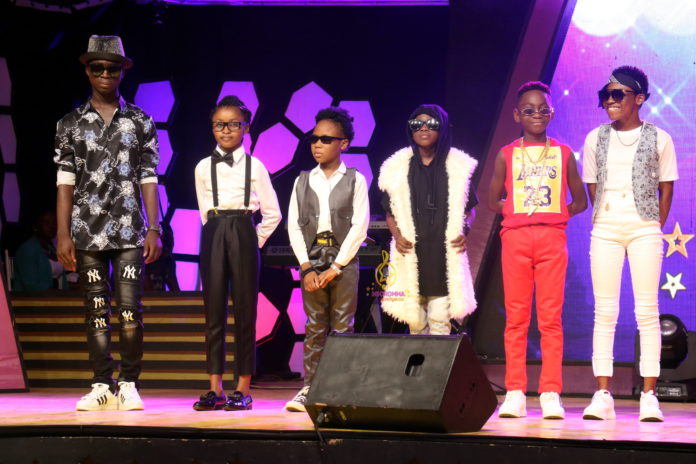 It has been 12 amazing weeks since the season 2 of Adom TV's Nsoromma music reality show entertained patrons to the max on Sundays.
The 20 talented children were carefully selected through intensive auditions at the beginning of the competition but per votes and judges' critics, they've been reduced to six contestants for the final showdown.
This year's edition saw children between the ages of eight and 12 years coming from all parts of the 16 regions in Ghana.
Their extraordinary exposure to live band music performance and showmanship finally gets crowned on Sunday, January 19, 2020 at the West Hills Mall at 5:pm sharp.
SEE THESE:
Patrons who thronged the National Theatre last year will bear witness to the mammoth crowd that besieged the venue to witness awesome performances from billed acts.
This year, Nsoromma kids battling for the crown are Stephen Nyameke, Queenmiracle Awinini, Victor Twum Ampofo, Aba Afrima Abaka, Grace Adom Sarkodie and Reneil Aboagye.
They will be given the mandate to showcase to Ghanaians the true music gem they are; proving through their performances why they deserve to be awarded the top crown.
The icing on the cake is top Ghanaian acts will be performing at the venue to the thousands of patrons who will be cheering on their favourite Nsoromma stars.
Righteous Vandyke, Nhyiraba Gideon, Ashley Chuks, Blessing Alovor and Zenobia Asiedu will also treat fans to some outstanding tunes at the free concert.
Patrons are advised to set off early to avoid motor traffic.
Check out photos from final performances of the six children who made it to the finals last Sunday: