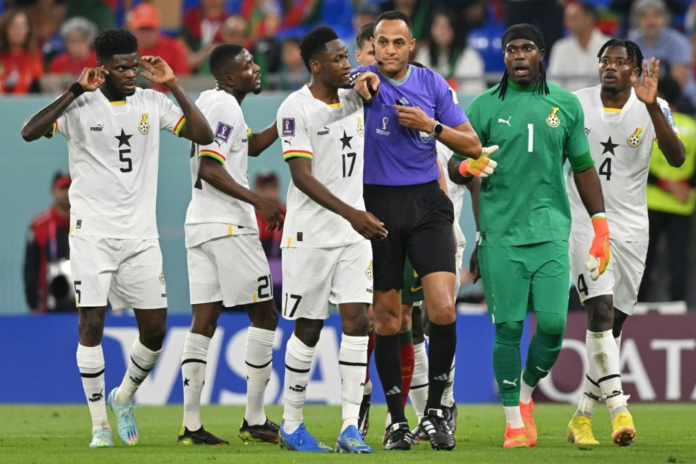 Ghanaians on Twitter are pained after Black Stars conceded two controversial goals in the second half of their opening game in 2022 World Cup.
A controversial penalty was given in the 65th minute of the game after a flick pass to Cristiano Ronaldo was intercepted by Mohammed Salisu in the eighteen yard box.
Another occasion where Portugal winger, Rafael Leao was in an offside position when he netted the third goal but for the second time, a VAR was not checked and the goal was accepted.
Many were outraged with the two decisions by the referee which caused the Black Stars their first defeat in the tournament.