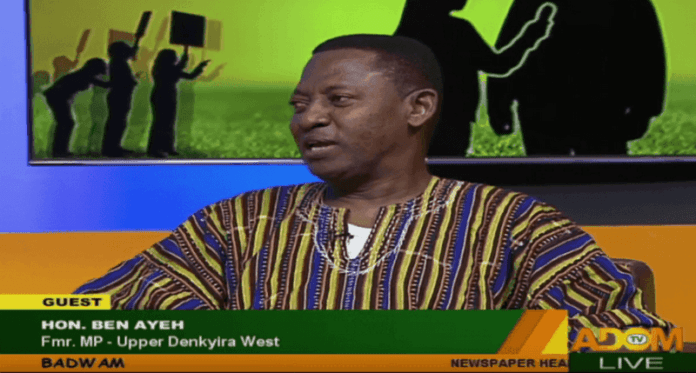 Former Member of Parliament for Upper Denkyira West, Mr Benjamin Kofi Ayeh, says there is no justifiable reason for those campaigning for 'No' vote ahead of the upcoming referendum slated for December, 17.
According to him, if Ghanaians have accepted to practice multiparty politics then it should be practiced well from bottom to top.
ALSO SEE: Bawumia cuts sod for Hohoe-Jasikan-Dodo Pepesu roads construction
"We have agreed as a country to practice multiparty politics so if we have agreed to do this and do it well we have to start from the local level," he said.
He further said there is no difference between practicing politics at the national and local level, adding that it will rather equip aspirants more to become better politicians.
READ ALSO: Video: Chief goes on knees to beg Akufo-Addo to fix bad roads
"What difference does it really make practicing partisan politics at the national level and the local level? What are we insinuating and what are we telling the rural folks? If you want to succeed at everything the practice should come from the bottom not the top," he said in an interview on UTV, monitored by Adomonline.com.