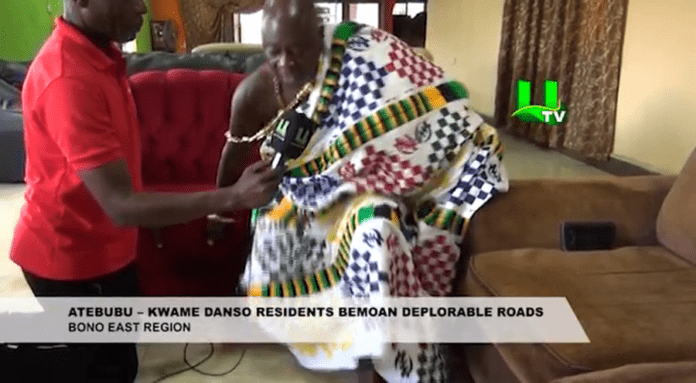 Travelling on Ghana's roads has become a nightmare as the country records more deaths from fatal road accidents.
Ghanaians across the country continue to complain about the poor state of roads in the country. Former President Jerry Rawlings on Friday, November 15 complained about the deteriorating roads in the Hohoe municipality in the Volta region of Ghana.
 The latest to have joined calls for good roads and infrastructure in the country is a chief in Atebubu in the Bono East region.
The chief went on his knees to plead with President Nana Akufo-Addo to come to the aid of the people of Atebubu.
He asked that the roads in the area be constructed. "Nana Addo, on behalf of the people of Atebubu I beg you to come to our aid and help construct the roads in Bono East," the chief said.
Drivers in the area also said because of the poor nature of roads in the Atebubu area, they are at the mercy of armed robbers in the area. The drivers also said they cannot travel at night because the roads are poor.
Residents in the area also expressed frustration over the continual neglect of the area.