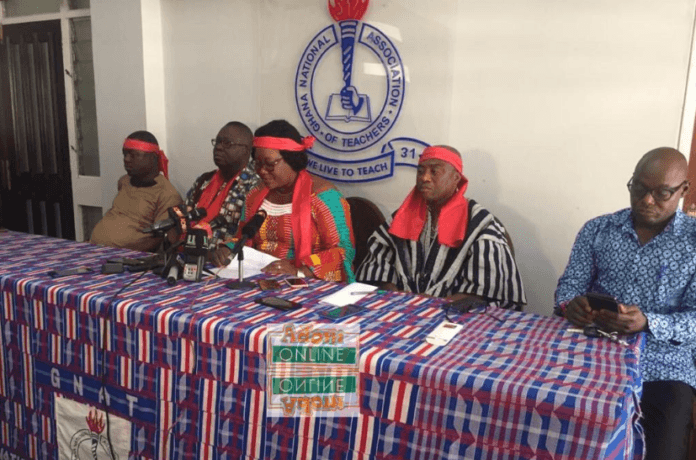 The National Labour Commission (NLC) has explained its decision to secure a court order against three teacher unions whose members are currently striking.
The Commission's Executive Secretary, Ofosu Asamoah, has explained that the decision was made because of the teachers' failure to follow due process.
The NLC, on Wednesday, filed an ex parte interlocutory application at the Accra High Court arguing that the strike declared by teachers over their 'legacy arrears' was illegal.
"The teachers did not follow laid-down procedure before proceeding on the strike. They neither wrote to NLC nor GES about the intended strike so we had to apply the law," he explained.
ALSO READ: Striking teachers to return to class following court order
Mr Asamoah who was speaking on Adom FM's Dwaso Nsem, Thursday, explained that the Commission was willing to help with an amicable solution to the issue.
"We invited them [the teachers] for a meeting but they wrote to us about an hour to the meeting that they can't make it because they are outside Accra for an equally important meeting," he said.
According to Mr Asamoah, the teachers unions were supposed to meet the Education Minister at 9 o'clock on the same day but did not show up for that meeting too.
ALSO READ: NAGRAT president fumes over strike action criticisms
Mr Asamoah added the teachers have no option following the court order than to return to the classrooms.
An Accra High Court on Wednesday ordered the striking teacher unions; The Ghana National Association of Teachers (GNAT), National Association of Graduate Teachers (NAGRAT) and the Coalition of Concerned Teachers to discontinue their industrial strike over salary arrears.