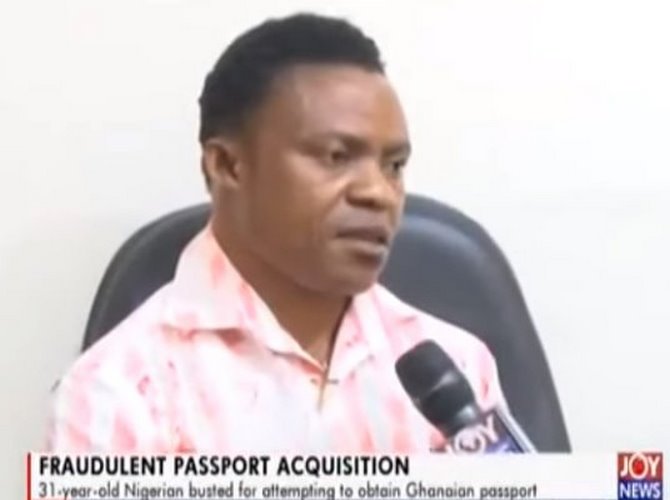 National Security Operatives have arrested a Nigerian national for attempting to fraudulently acquire a Ghanaian passport.
Had the Operatives not arrived at the Passport Office in Accra on time, Don Ofori Donny would have successfully obtained a Ghanaian passport.
He had already used similar fraudulent means to acquire a birth certificate and a voter's ID card.
ALSO: Anglican Bishop sends message to investigative journalists
Speaking to Joy News' Latiff Idris at the headquarters of the Bureau of National Investigation (BNI), the suspect said he wanted to belong.
"I am a Nigerian who has been based in Ghana for a long time…I have been part of the people and I made myself part of the people so I decided to do everything [the people do]," he told Latiff.
There is more in the video below:
Source: Myjoyonline.com