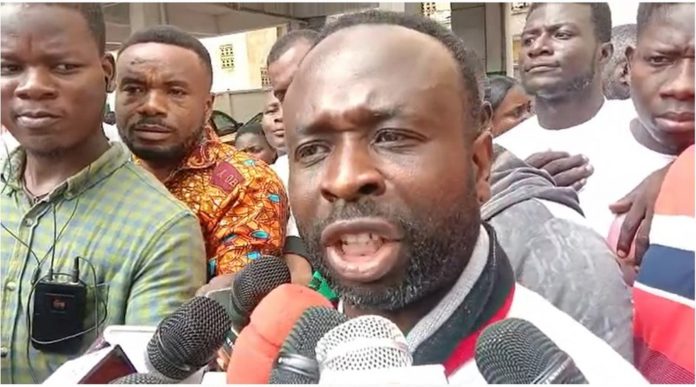 A young businessman vying to be flagbearer of the National Democratic Congress (NDC), has said he will pull a surprise in the elections.
Ernest Kwaku Kobeah said he has the magic wand to turn the fortunes of the opposition party around ahead of the 2024 general election.
The UK-based businessman picked up his forms on Wednesday, February 22 in Accra.
This was after the 2020 NDC Campaign Manager, Professor Joshua Alabi, led a delegation of NDC Regional Chairmen to pick the forms for former President John Mahama.
Though the former President is the leading contender, he is being challenged by about three people including former Governor of the Bank of Ghana, Dr Kwabena Duffuor.
Some NDC members have called on these contenders to throw in the towel and support Mr Mahama for a resounding victory in 2024.
But Mr Kobeah in an interview on Adom FM's morning show, Dwaso Nsem said his participation is to deepen the democratic process in NDC.
In his view, any attempt by the party to prevent people from contesting Mr Mahama will be an infringement on their fundamental human rights.
"We were all born in nine months so no one is superior. I'm happy NDC is allowing us to contest Mahama," the presidential hopeful added.
He said his advantage over the other candidates is his youthful exuberance and experience in the area of domestic policy and development.
Mr Kobeah charged NDC delegates not to join the bandwagon and gamble with the future of NDC.