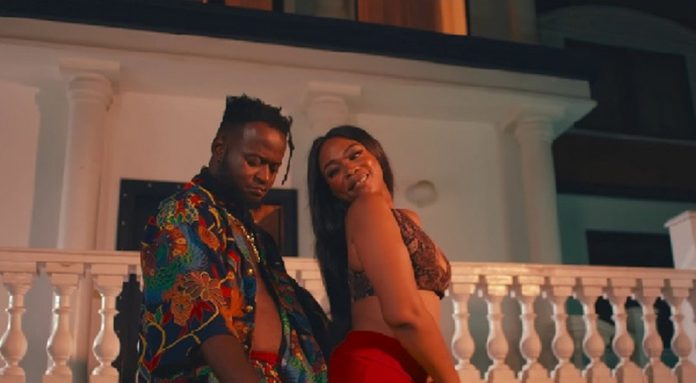 Ghanaian artiste Nautyca has explained his relationship with singer Michy, formerly known as Shatta Michy.
Born Jeffery Kofi Gordor, he was a guest on Accra 100.5 FM's Entertainment Capital, hosted by Nana Romeo, on Saturday, January 14, 2023.

During the Music Is My Life Concert organised by Tema-based record label Mimlife on Friday, December 23, 2022, Nautyca's performance was rudely cut short, and he was promptly asked to exit the stage for Shatta Wale to take over.

According to him, though hurt, he obliged and got down. While in his car with his crew, however, he heard Shatta Wale, on stage, insulting his mother and calling him disrespectful and a fool who wanted to ruin the fun.

Reacting to this in the exclusive Class Media Group (CMG) interview, Nautyca said in all honesty he does not have a fight with Shatta Wale and so does not know the reason behind the attack.

He also detailed attempts by persons in the Reggae/Dancehall star's camp to trap and harm him. He cited what happened to rapper Kweku Smoke. He again mentioned threats via cell phone messaging from anonymous individuals.

He was asked if, perhaps, the insults and threats are as a result of his relationship with Shatta Wale's former fiancée, Michy.


In response, Nautyca said it is because he is currently working and "rolling with Michy and doing music, that is what even allows Shatta Wale to jovially write about Michy [on social media], to congratulate her."

"So the direction this is going, I think, it's even in his favour or it's for him," he added. "Since I started walking with her [Michy], I have never said anything bad about Shatta and I even tell her that we need to have a song [with Shatta]."

Nautyca also revealed that he is in the habit of watching Shatta Wale's Snapchat and he has noticed that when he and his music collaborator Michy go to perform, Shatta Wale makes comments on the App to big her up.

"He'd rally support for Michy because she is doing well," the Tema-based performer said. "It's possible that if I had not made music with her and taken her on stage, you [Shatta Wale] would not write these things [on social media]."

Nautyca indicated that, as a man, he feels he is only facilitating the reunion of Shatta Wale and his ex-fiancée, "the way we all we want it. Just as all Ghanaians would love to see it."

Having said this, the rapper categorically asked the Reggae/Dancehall star not to think he has intentions "to take something from him."

As it were, he further assured Shatta Wale that he has travelled several times with Michy but "never have I on any day, had any conversation with her apart from the music."

Nana Romeo, at the tail end of the interview, asked if anything that has taken place or will take place in the future can destroy the Tema-based rapper's relationship with Michy.

"Oh no, no, no!" Nautyca promptly responded. "Let me put it like this; Michy is my best friend."

He expressed a belief that Michy loves him, which is shown in how she advises him.

Citing an instance where the singer and TV personality called him to take down a social media post, he added: "I feel, it's a good friend who can tell you things like that and I'd do same for her."

Romeo pressed and asked if he had any fears, given all that was happening.

"It's music [we're doing]. When the studio time calls, we'll go and do our music but aside from the music, there's nothing else. We'll just stay in our corners [but] when the music calls, we'll do it," he explained.

Nautyca and Michy have two songs together; the hit 'Ok' and 'Supuu' are both from 2022.