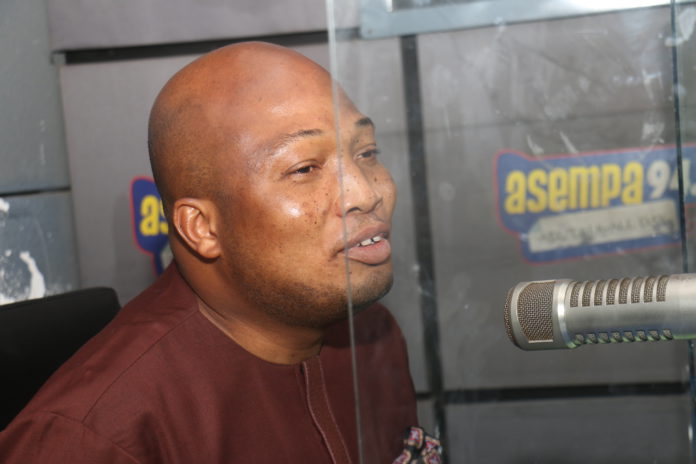 Member of Parliament for North Tongu is on his crusade to demand accountability on the construction of the controversial National Cathedral.
In his latest epistle, Samuel Okudzeto Ablakwa is questioning some alleged payments to a crèche based at Dawhenya, Accra.
According to a Facebook post, the legislator revealed that a whopping GH¢2.6 million was dished to a company named JNS Talent Centre Limited.
This, per his expose', did not include the nature of work done to merit such an amount.
"According to incorporation details in my possession, JNS Talent Centre Limited's given registration number is: CS695622015. It's directors are: Johannes Eshun, Sheila Eshun and Kwabena Adu Gyamfi. The registered principal activity of JNS Talent Centre Limited is listed as 'Talent and Skills Development Training'," he wrote on Wednesday.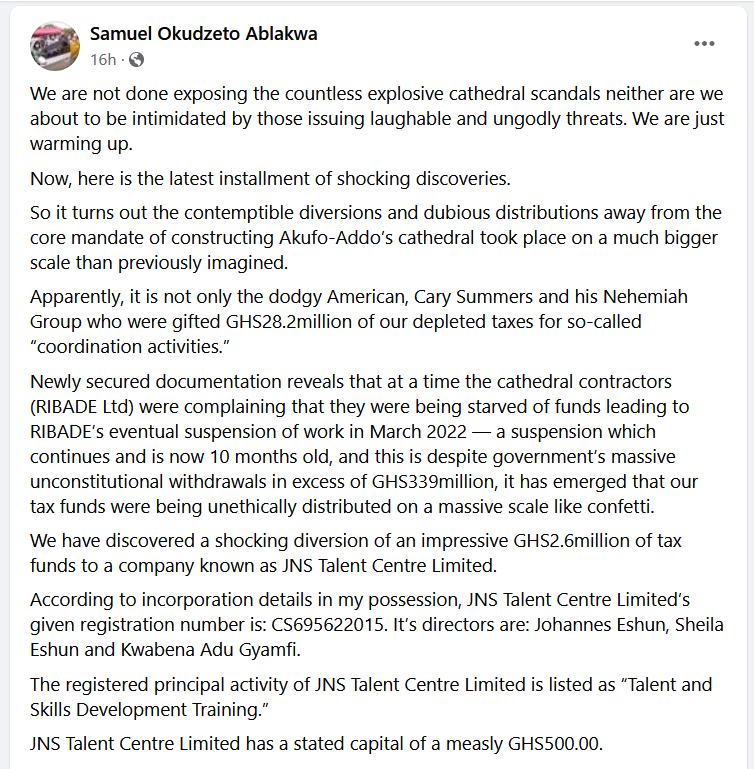 In the statement, the Ranking Member of Parliament's Foreign Affairs Committee insisted that JNS Talent Centre Limited has a stated capital of GH¢500 with no "track record in construction neither does it have capacity for architectural designs or related services."
The MP's subsequent probe revealed that the company "operates a creche located in Dawhwenya."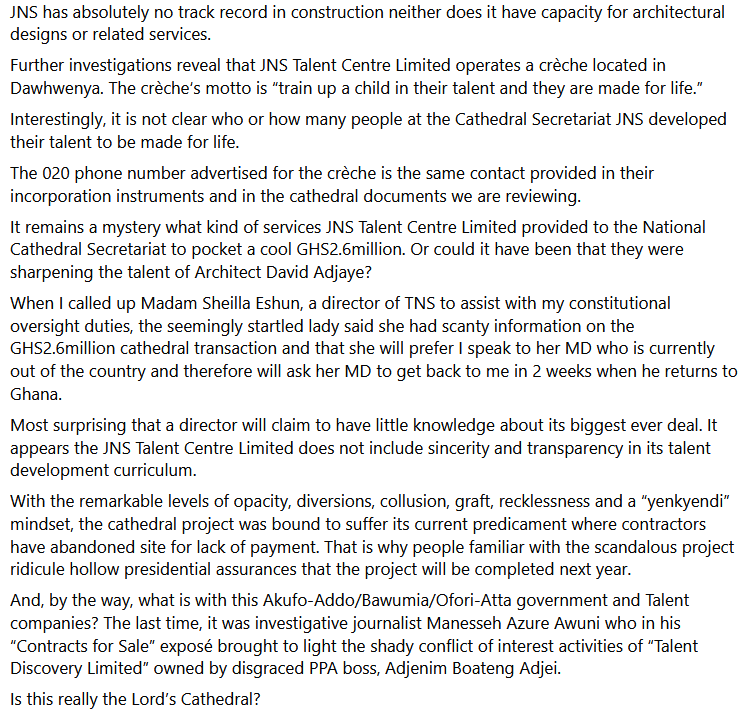 "When I called up Madam Sheilla Eshun, a director of TNS to assist with my constitutional oversight duties, the seemingly startled lady said she had scanty information on the GHS2.6million cathedral transaction and that she will prefer I speak to her MD who is currently out of the country and therefore will ask her MD to get back to me in two weeks when he returns to Ghana," he added.
He wondered about the kind of work executed by this firm to warrant the quantum of payment.