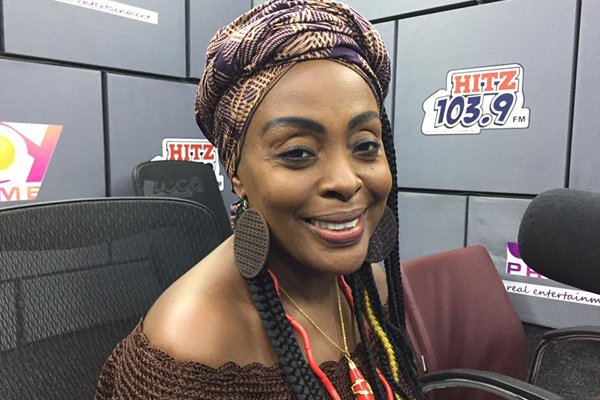 In Ghana, until recently, some parents would not allow their children follow their passion, especially when it came to music. This assertion has been confirmed by highlife musician Akosua Agyapong.
In an interview with Delay on the Delay Show, Ms Agyapong disclosed that her mother didn't want her to follow her path of becoming a musician because it wasn't so "pleasing" back in the days.
To ignite her passion, the popular singer said if not for highlife musician Nana Ampadu's convincing words, her mother wouldn't have allowed her to pursue music.
SEE THIS: Video: I'm dating many men – Eazzy
Explaining how it happened, Ms Agyapong said she deliberately invited her mother's favourite musician, Mr Ampadu to their home.
Upon seeing him, she jumped in delight and immediately changed her mind by paying for her studio sessions in subsequent days.
She told Delay: "I told Nana Ampadu about my mom. She didn't want to allow me do music but he was her favourite so I invited him over. I had lost my dad by then. When she saw Nana Ampadu she was so happy and agreed to allow me follow my passion.
ALSO SEE: John Dumelo shares breakfast with Legon ladies
"She paid for my studio sessions and through that I released my first album," Ms Agyapong explained.
Ms Agyapong became a household name in the mid-1990s for both her sweet voice and her decorative dance moves.
Her first album, 'FREMA' was full of hit songs such as 'Me ye Obaa' which was patronised by many Ghanaians.
Source: Adomonline.com/ Dennis Adu/ dennis.adu@myjoyonline.com