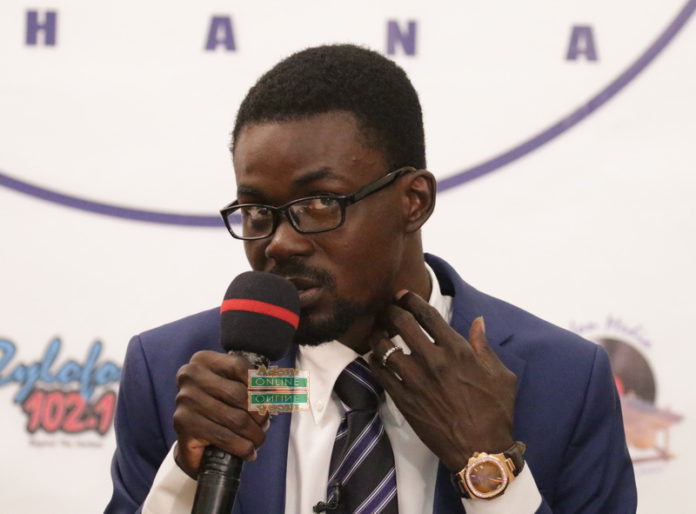 State Prosecutors have pressed new charges against CEO of gold dealership firm Menzgold Ghana Limited, Nana Appiah Mensah.
State Prosecutors have pressed new charges against Chief Executive Officer of Menzgold Ghana Limited.
ALSO: Audio: Police probe killing of mentally ill man by officers
The charges include money laundering, unlawful deposit-taking, sale of minerals without a license and defrauding by false pretence.
Some of the persons alleged to have been defrauded include Volkan Basler 350,000 , Kofi Tweneboah 100,000, Godfred Oduro Yeboah 94,500, Evelyn Twerefuor 170,000, Emmanuel Oppong Cobby 200,000, Rachael Siam 28,000 and Frank Konadu Agyemang 26,000.
ALSO: Suspected police killer's tribute to his late mother: "You encouraged me to be God-fearing"
ASP Sylvester Asare, who is leading the state's Prosecution, asked the Circuit court Tuesday, for an adjournment to file the new charge sheet.
This is the second time the charge sheet has been amended.
It was previously seven before being amended to 13. It now stands at 61.
The case has been adjourned to October 23.
Some names on the list
Volkan Basler- 350,000
Kofi Tweneboah- 100,000
Godfred Oduro Yeboah- 94,500
Evelyn Twerefuor-170,000
Emmanuel Oppong Cobby – 200,000
Rachael Siam- 28,000
Frank Konadu Agyemang-26,000 among others
Source: Ghana|Joy News|Joseph Ackah-Blay