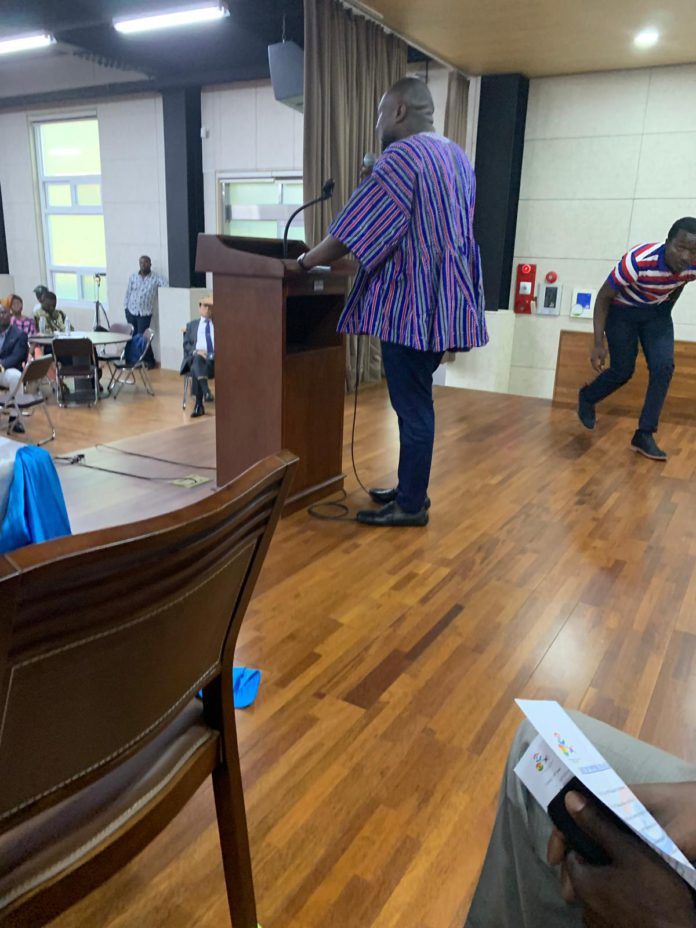 The Chief Executive Officer of the National Food Buffer Stock Company, Mr. Hanan Abdul-Wahab has urged Ghanaians living abroad and desirous of coming home to consider taking up business interests in agriculture.
Addressing the newly-inaugurated Korean Branch of the New Patriotic Party in Seoul over the weekend, Mr. Abdul-Wahab has also advised Ghanaian businessmen living abroad to invest in farming in particular and agriculture in general to support government's bid to make Ghana the food basket for the sub-region.
According to him, the Agriculture sector has enjoyed massive investment in recent years, making it a preferred option for business. The investments he said has also been intended to change the face of the nation's agriculture, to woo more young people into the sector.
"Through carefully targeted interventions the NPP government has introduced programmes such as Planting for Food and Jobs, Planting for Export and Rural Development, free improved Seedlings and Fertilizer distribution and advanced mechanizations to promote youth development through agriculture", Mr. Abdul-Wahab told the audience made up of mainly Ghanaians working and studying in South Korea.
Mr. Abdul-Wahab who has been lauded for repositioning NAFCO as the country's foremost food security entity said through interventions by both the Ministries of Food and Agriculture and the Special Development Initiatives, some 80 more Warehouses are expected to be handed over to NAFCO by the end of this year to strengthen its food security storage capacity.
"Since 2017, NAFCO has played critical role in supporting the Ministry of Education in the delivery of quality education to senior high school students under the government's flagship Free Senior High School initiative through a sustain supply of food commodity to schools across the country", he said, adding government was doing everything possible to ensure no child is left behind in knowledge acquisition.
The inauguration of the NPP Korea Branch was performed by a party delegation led by National Chairman, Mr. Freddie Blay and included General Secretary, Mr. John Boadu, as well as Heads of the International Relations Department of the party and Chief Executives of some state agencies who took turns to speak on developments in their respective sectors back home.
The delegation has since returned home.
Source: Adomonline.com