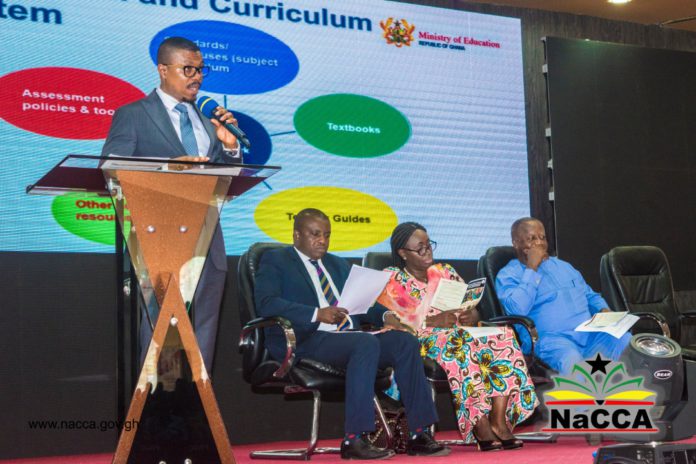 The National Council for Curriculum Assessment (NaCCA), in collaboration with the Ghana Education Service (GES), has held stakeholders' engagement on the National Pre-Tertiary Learning Assessment Framework.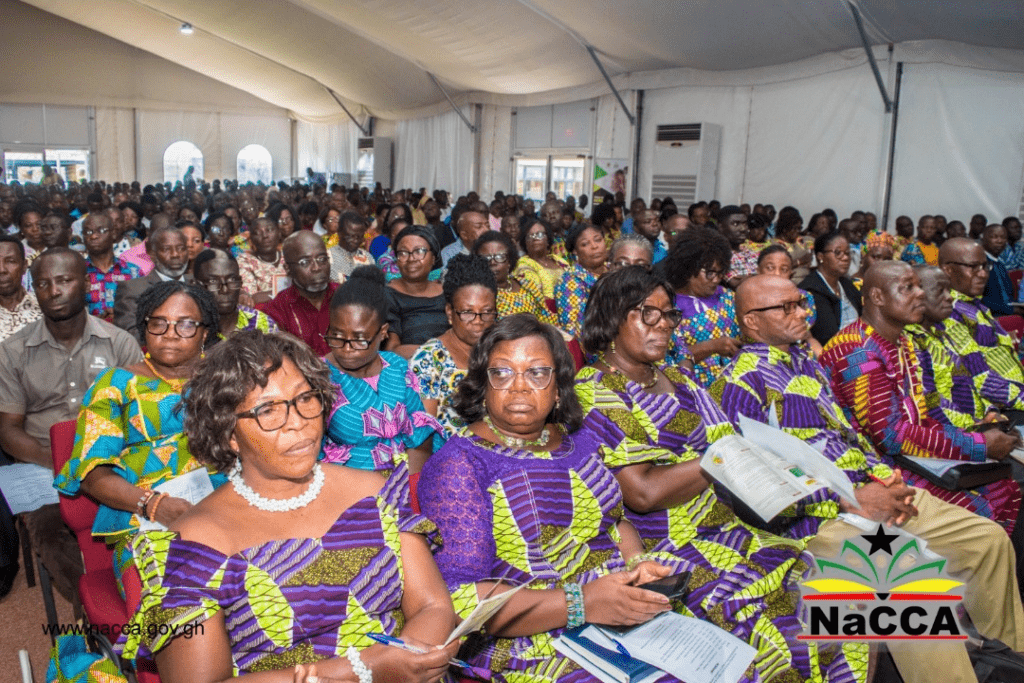 This fora which was under the theme "Redefining Assessment to Improve Learning Outcomes" in Tamale, Kumasi and Accra was to solicit views and suggestions for from key education stakeholders and partners for its implementation.
Minister of Education, Dr. Matthew Opoku Prempeh speaking at the stakeholder engagement at the Anglican Senior High School in Kumasi stated that the new assessment framework will ensure fairness, accountability and public confidence in the assessment system across the country.
According to him, the assessment framework would be used to take decisions on remediation, placement, promotion, certification and learner progress at pre-tertiary level.
Speaking at the zonal stakeholder engagement at the Tamale Senior High School, the Deputy Minister for Education, Dr. Yaw Osei Adutwum in his remarks stated that the new assessment framework will provide guidance on assessment practices in Ghanaian schools to ensure a strong linkage between the curriculum, mode of learning, teaching and assessment at the pre-tertiary level. He added that, the new framework is necessary because there is no standard policy document to guide assessment practices at the pre-tertiary level of education.
At the Accra Technical Training Centre, the Deputy Minister of Education in charge of TVET, Ms. Gifty Twum-Ampofo delivered a speech on behalf of the Hon. Minister of Education and stated that the new assessment framework is very important in the dynamic institution of teaching.
This she explained is because learners change each year and teachers must adapt to meet their learners' learning abilities.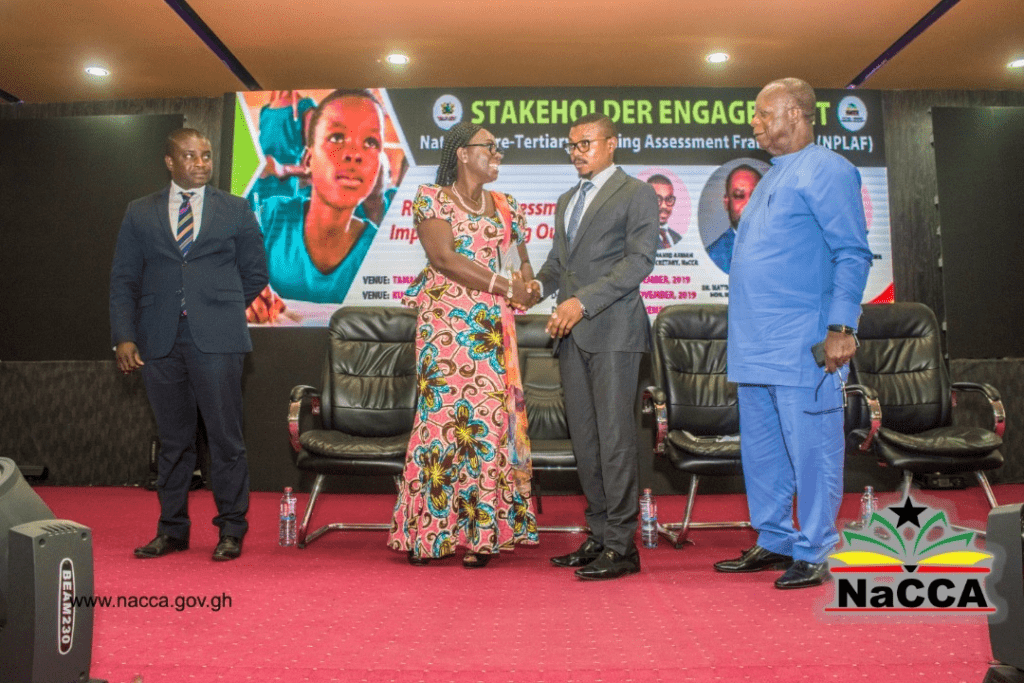 Hon. Twum-Ampofo admonished all stakeholders to make inputs and own the new assessment framework.
for his part, the NaCCA Executive Secretary, Dr. Prince Hamid Armah in his presentation stressed that having a robust national assessment strategy is key in achieving the aspirations of the new curriculum.
He also stated that the new assessment framework would provide general guidelines for measuring the progress and achievement of all learners at various grade-levels against national standards.
Key education stakeholders and partners engaged included teachers, curriculum leaders, Principals of Colleges of Education, university lecturers, from Conference of Heads of Basic Schools (COHBS)representatives, Conference of Heads of Assisted Secondary Schools (CHASS) representatives, private schools representatives, community members, students, Directors of Education, unit managers of education, circuit supervisors, subject association reps,teacher unions, curriculum training officers, district teacher support team (DTST) representatives, NGOs and religious bodies.