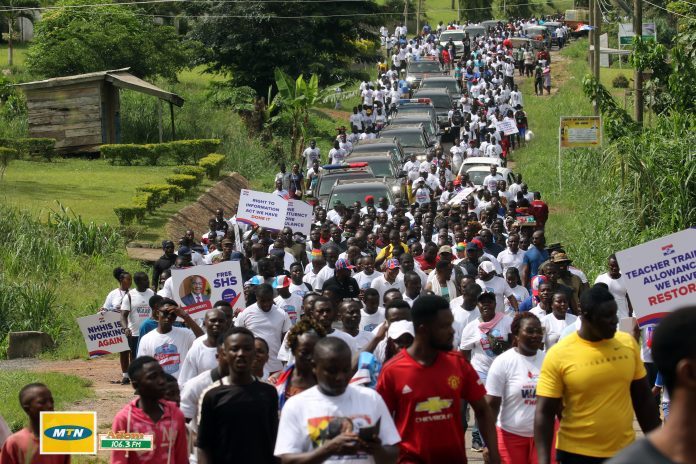 Vice President Dr Mahamadu Bawumia and Ghanaians who marked it on their calendars to spend the Easter Holidays up the Kwahu mountains embarked on a health walk from the Kwahu Atibie palace to Kwahu Obo on Saturday, April 20, 2019.
New Patriotic Party (NPP) dignitaries, who joined the healthy walk, were Minister of State in-charge of National Security, Mr Bryan Acheampong, Eastern Regional Minister, Hon. Eric Kwakye Darfour and NPP National Youth Organiser, Mr Henry Nana Boakye among other notable heads.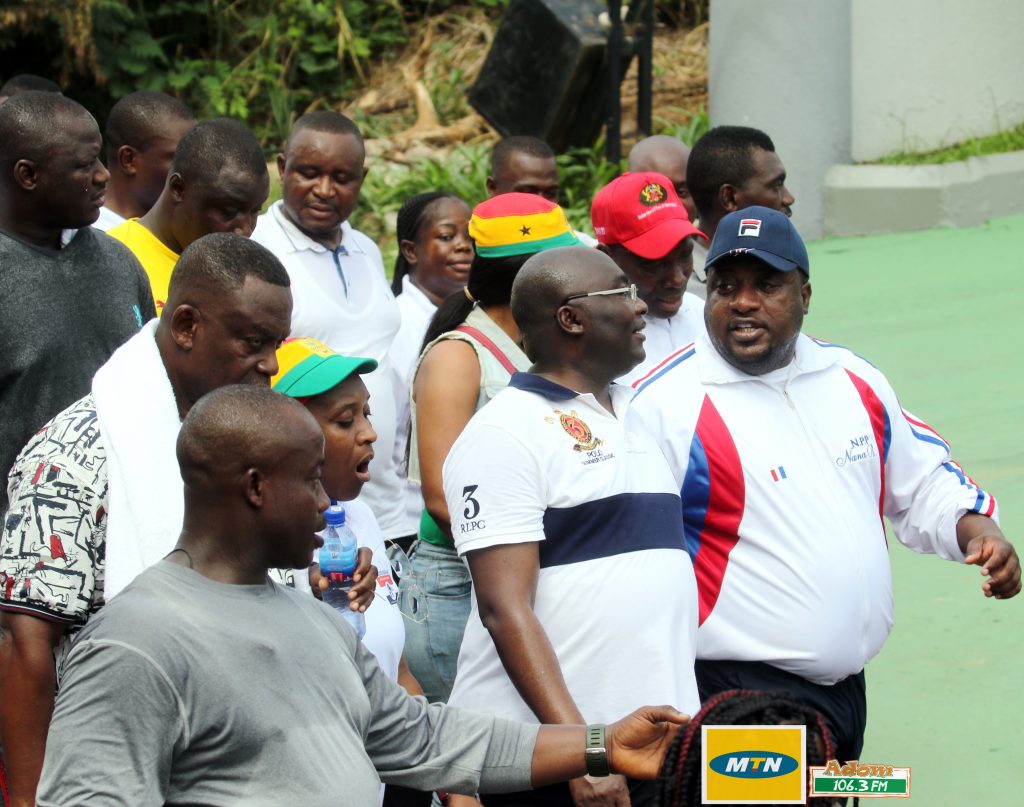 SEE THIS: Video: Watch how Lil Win charms crowd at MTN Adom Kwahu Mega Street Bash 19′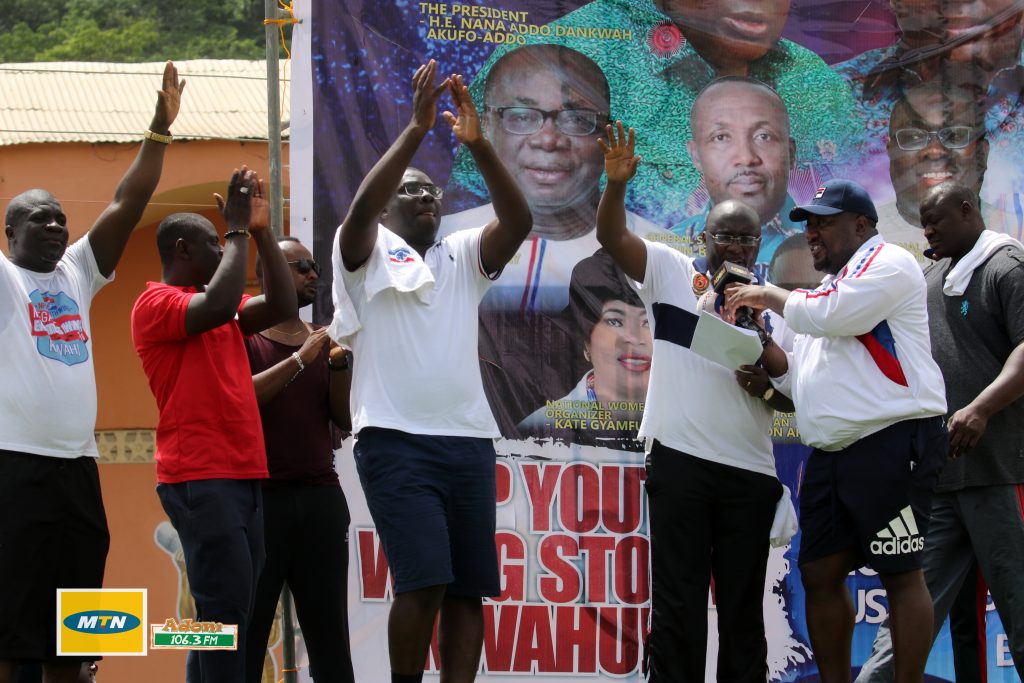 There were party members (NPP Youth Wings) dressed up in NPP paraphernalia with placards indicating that the incumbent party had delivered most campaign messages pledged during the 2016 elections.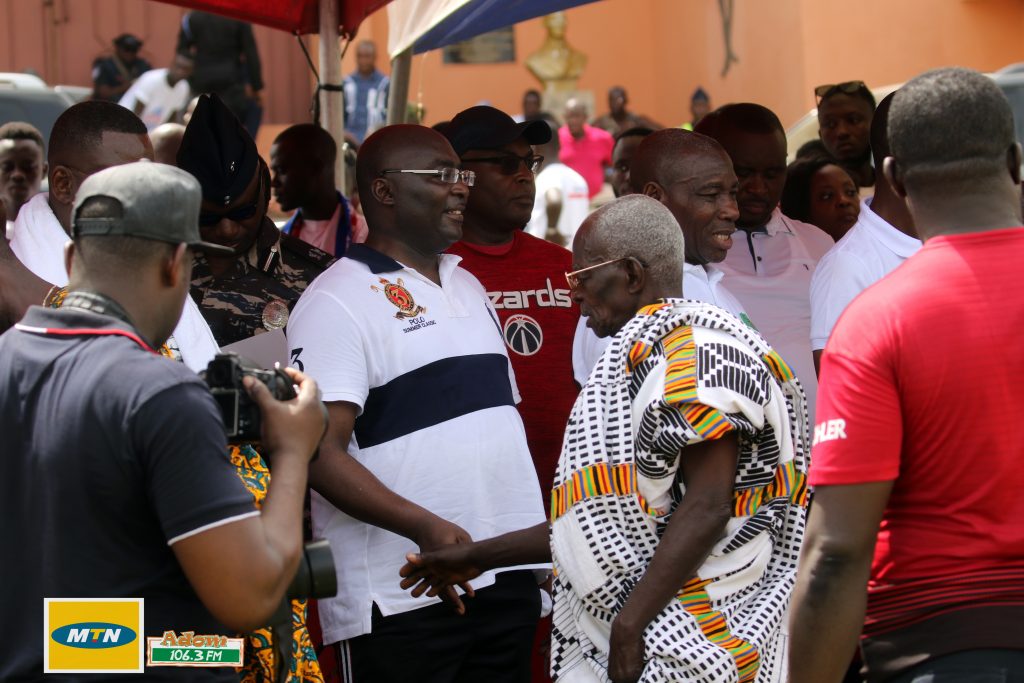 ALSO SEE: 2019 MTN Adom Kwahu Mega Street Bash records huge patronage at 'Obomeng Adom Park'
The Veep, after the walk, in a speech, urged Okwahuman citizens to brace themselves for massive developmental projects that are set to go on in the region.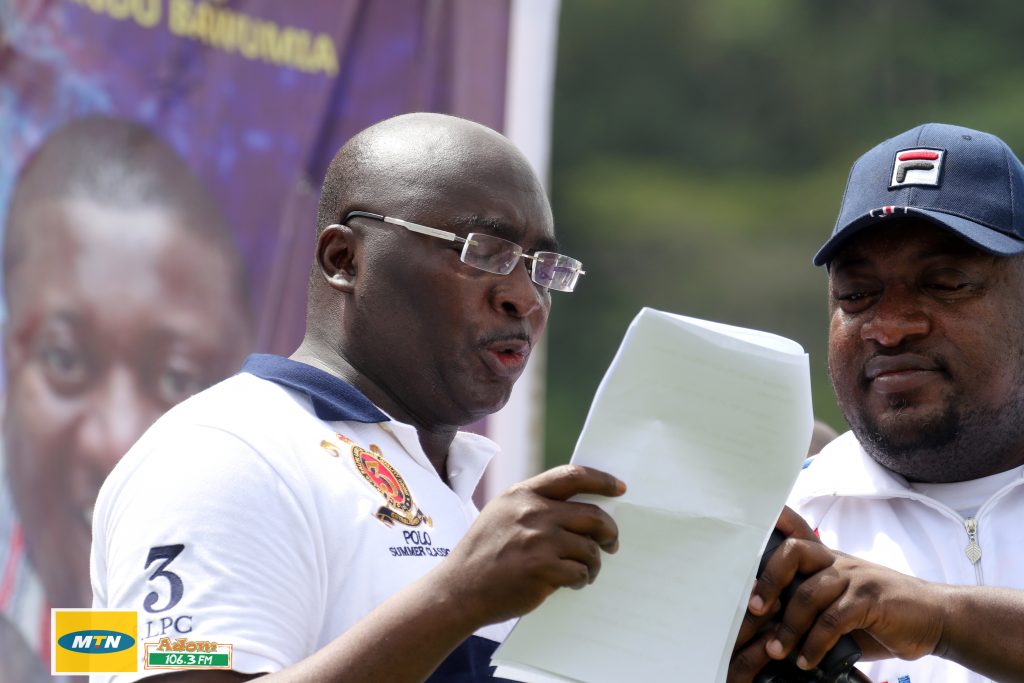 Unlike last year, patrons witnessed many developmental projects going on in Kwahu. Areas such as Obomeng, Mpraeso and Obo among others had their roads tarred for the Easter activities to go on smoothly.
RELATED: Photos: MTN Adom Kwahu Pork Party: How patrons partied before climbing the mountain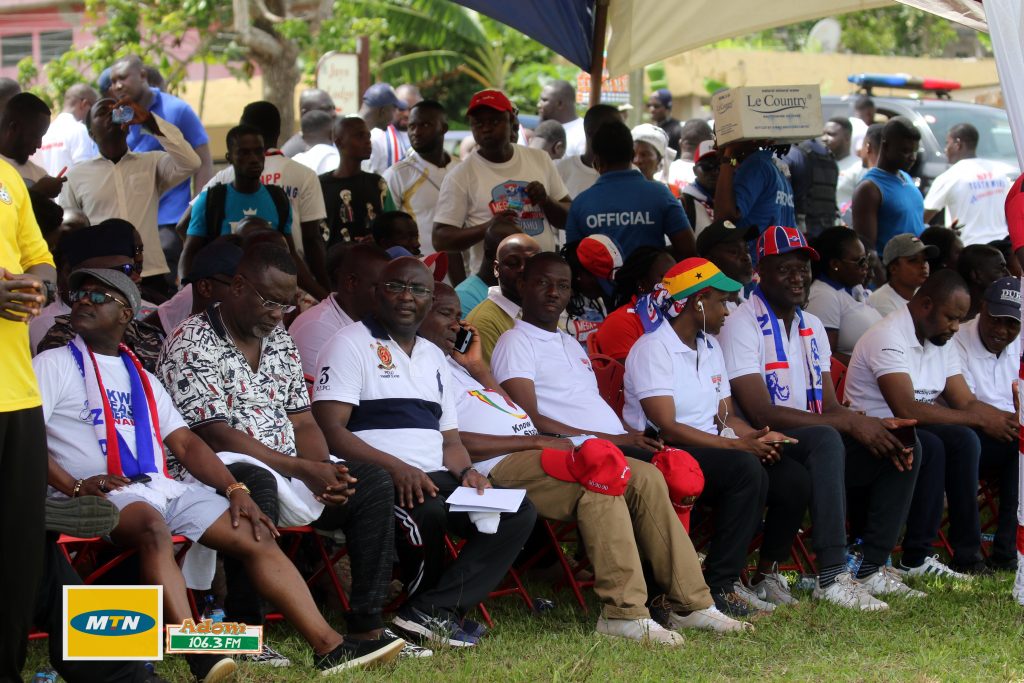 According to Dr Bawumia, the Akufo-Addo-Bawumia administration has fulfilled many of its promises to push Ghana forward.
WATCH: Video: The policeman who 'killed' the show at MTN Adom Kwahu Kwanso '19
"Okwahuman should expect more from Nana Addo's government. We have good plans for them and we've delivered many of our key promises," he said as he received a nod from some chiefs and elders who attended the event.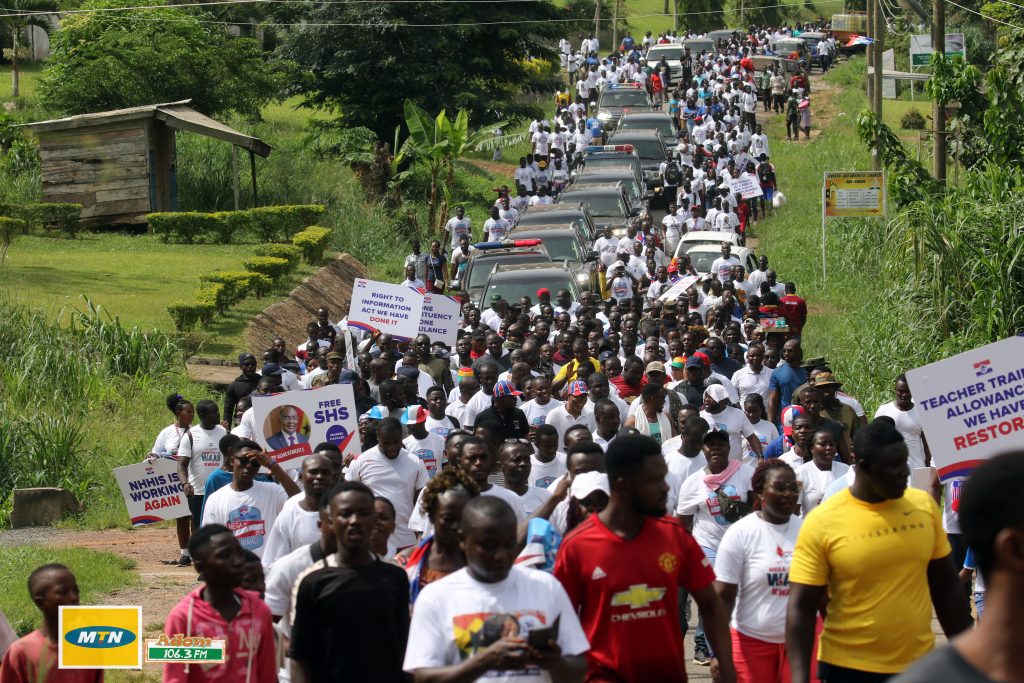 The Vice President also mentioned the free Senior High School policy as one of its key promises fulfilled to develop the country.
ALSO SEE: Video: Masanny electrifies crowd at MTN Adom Kwahu festival 2019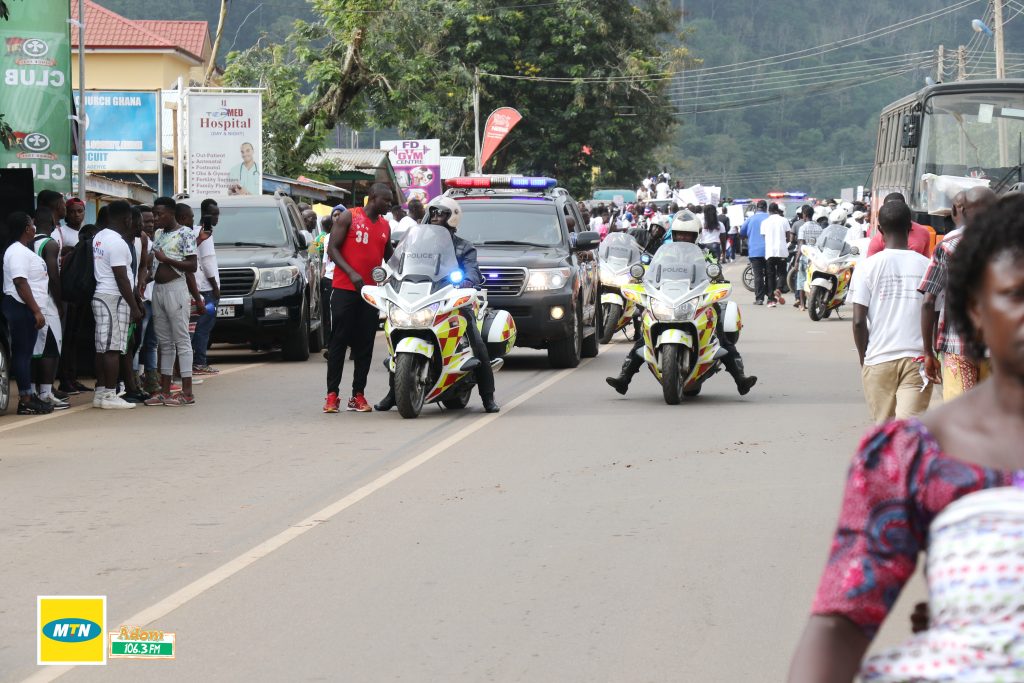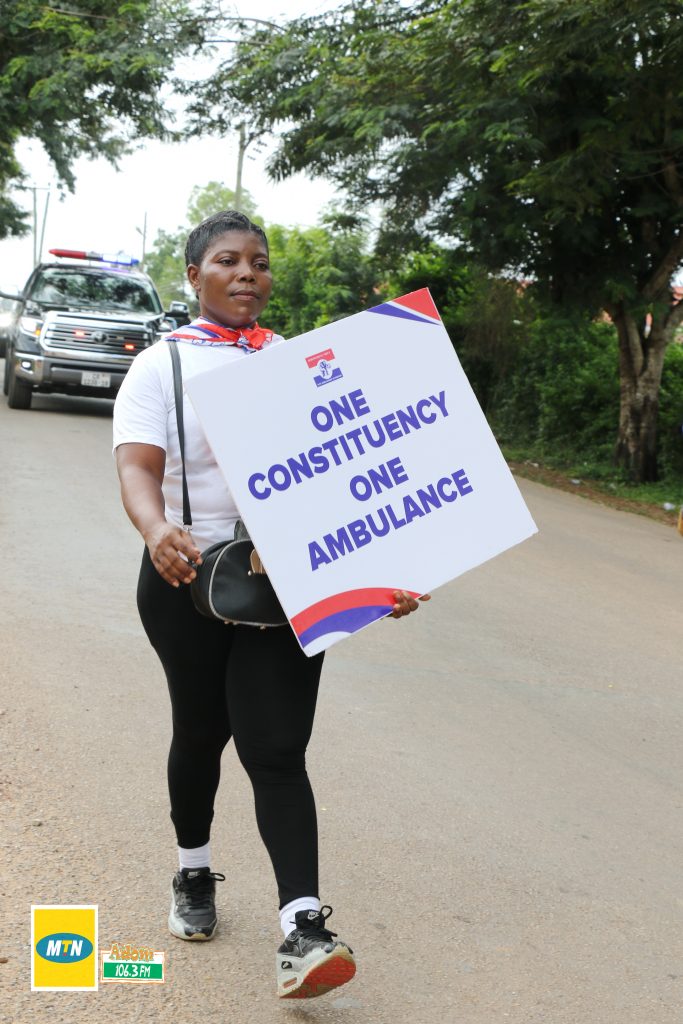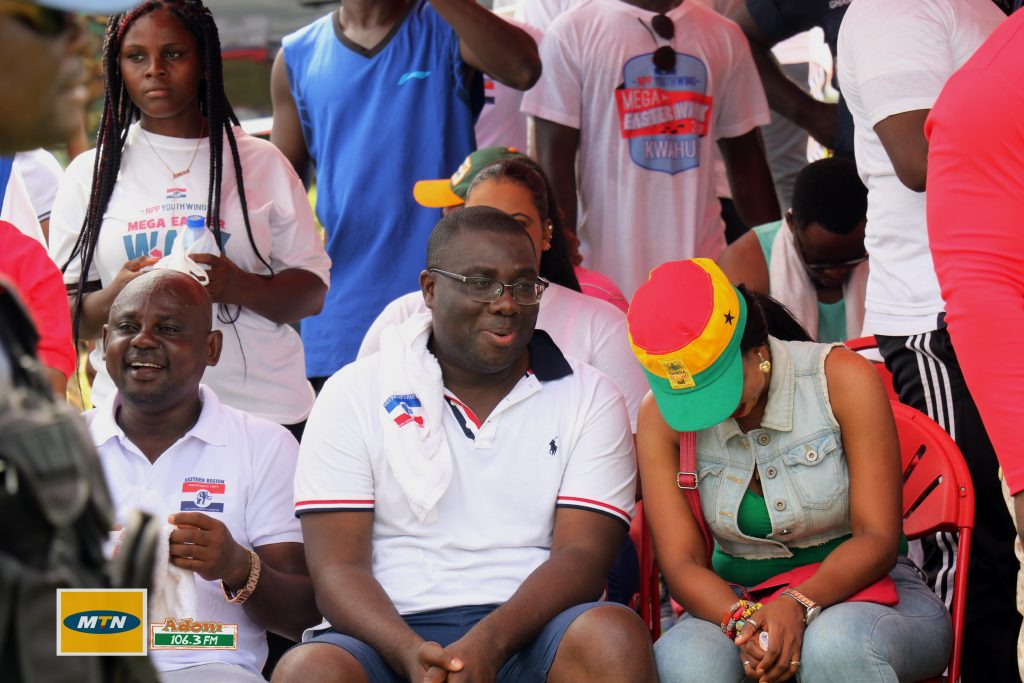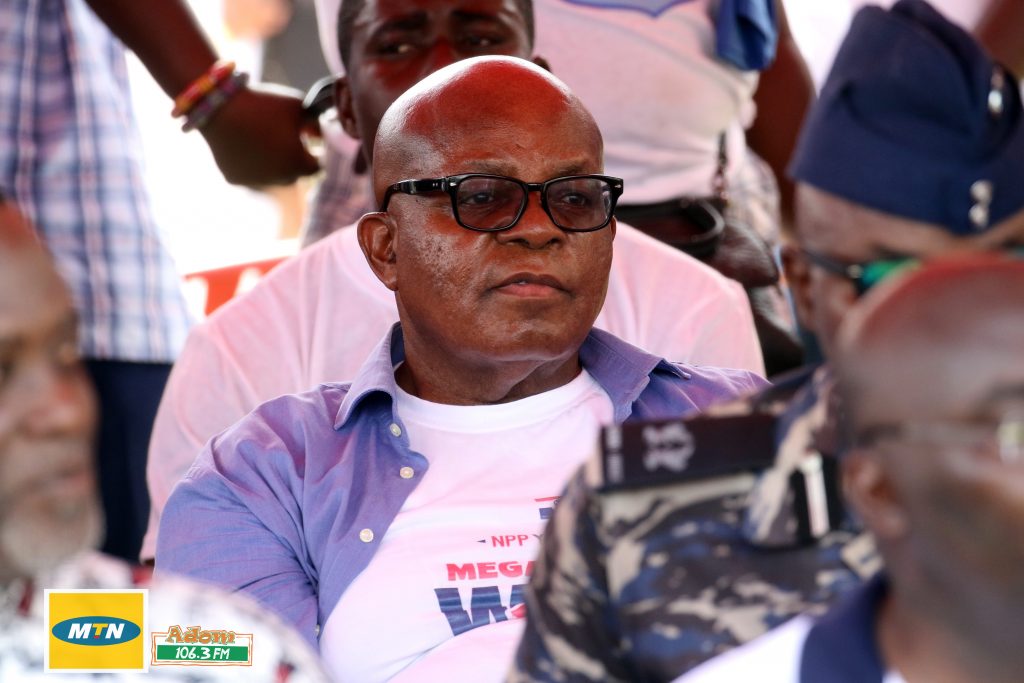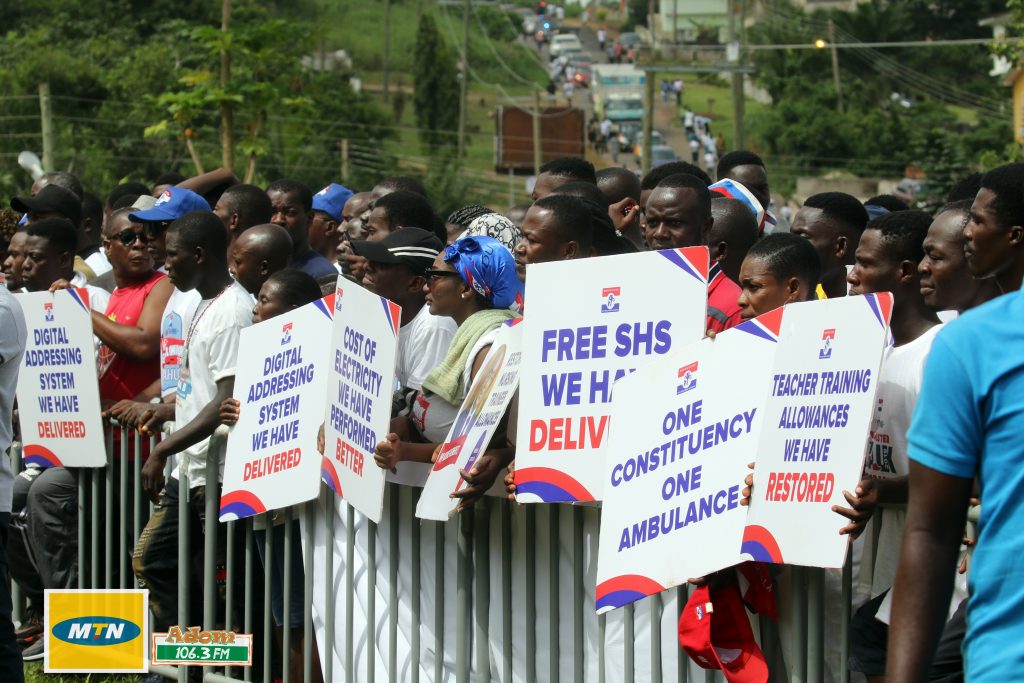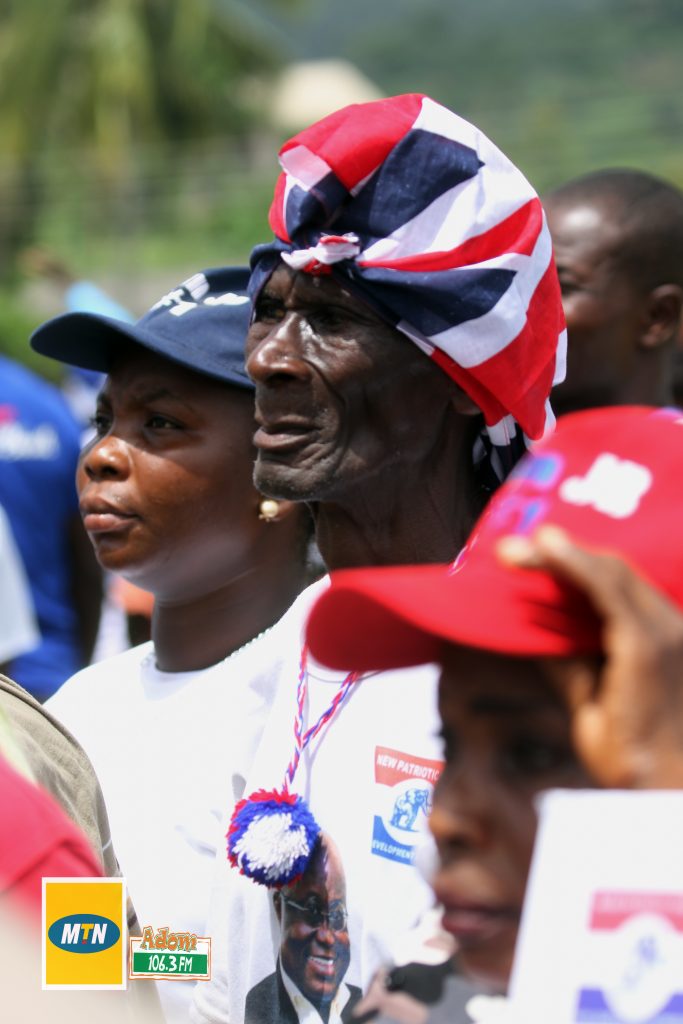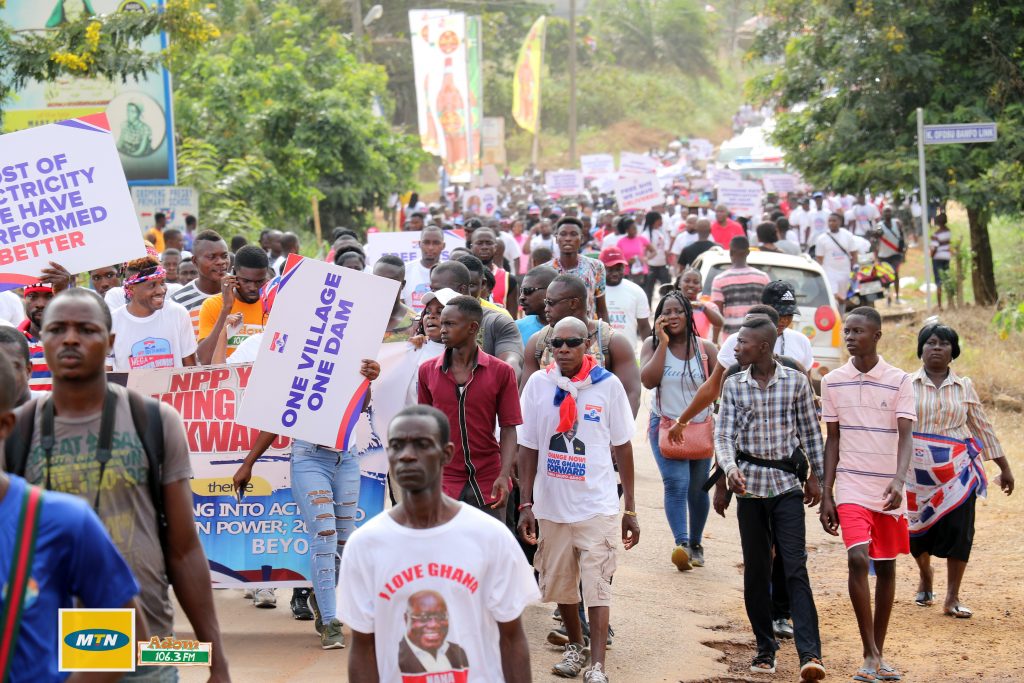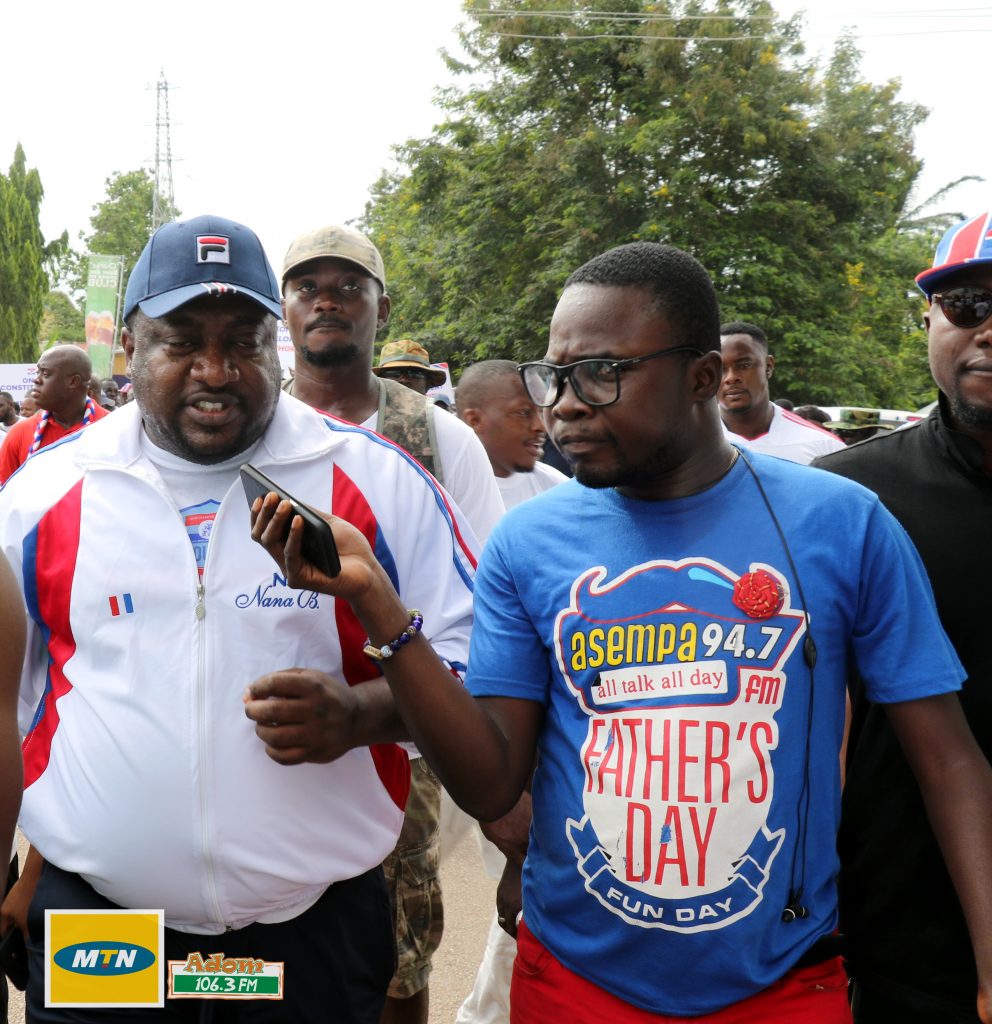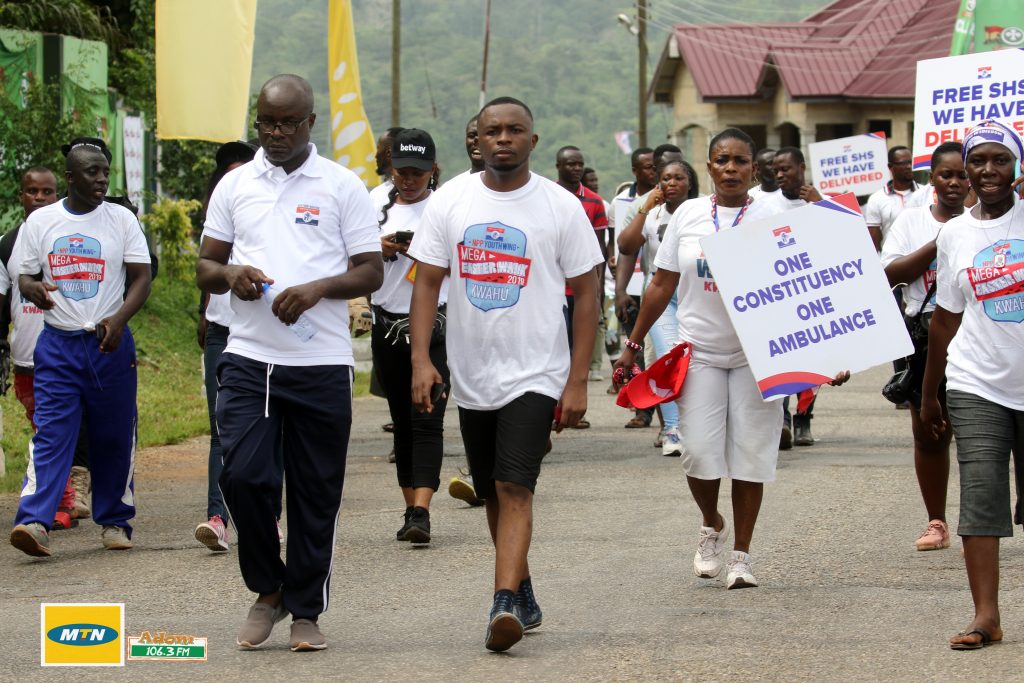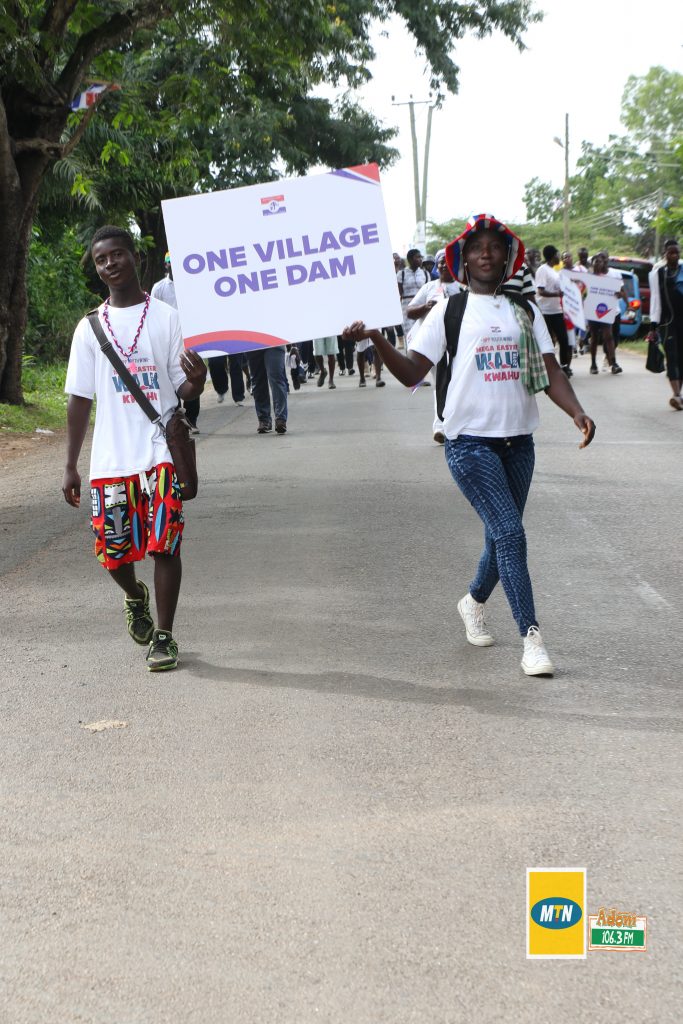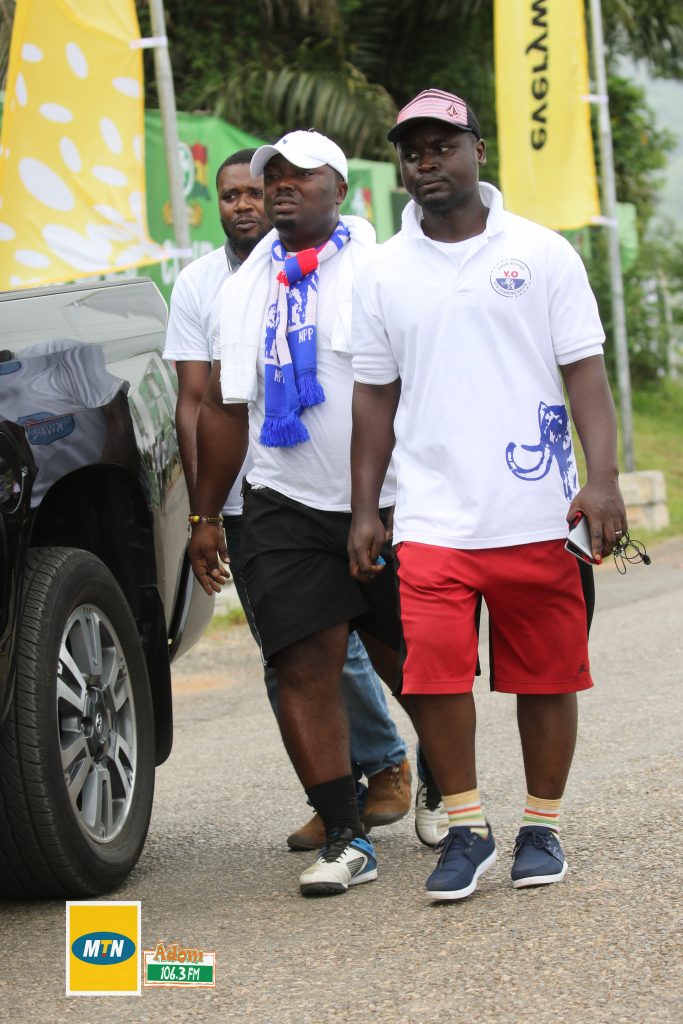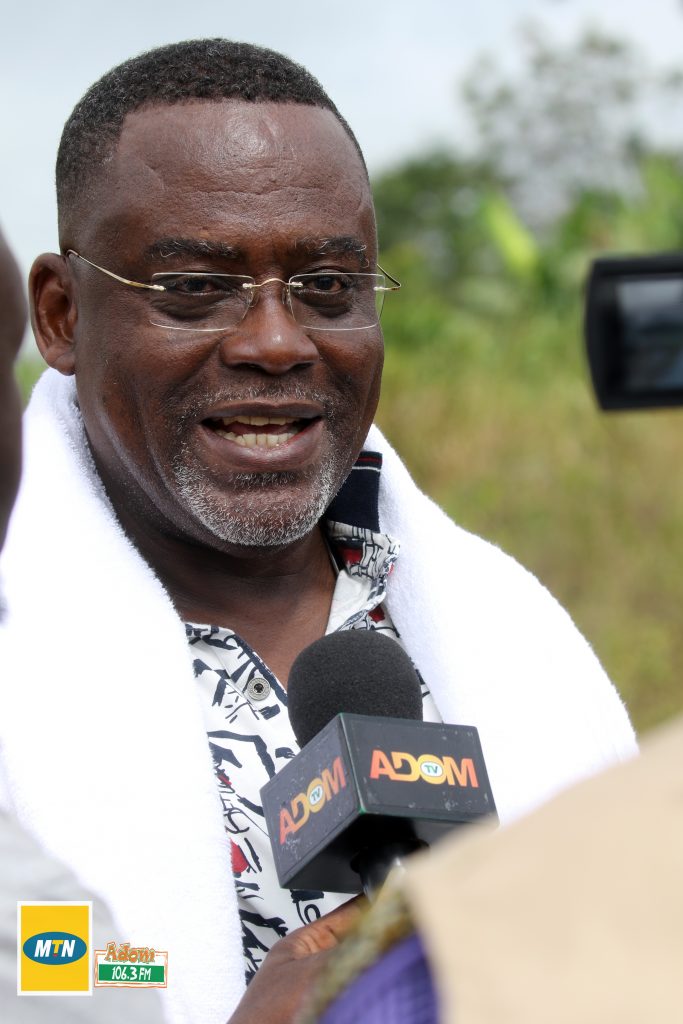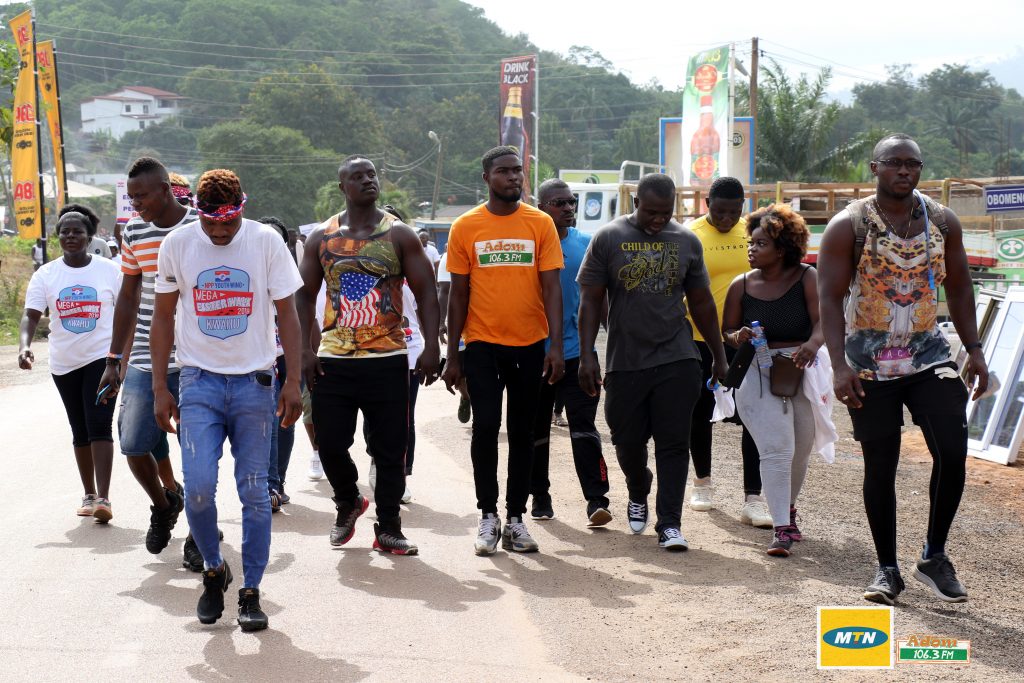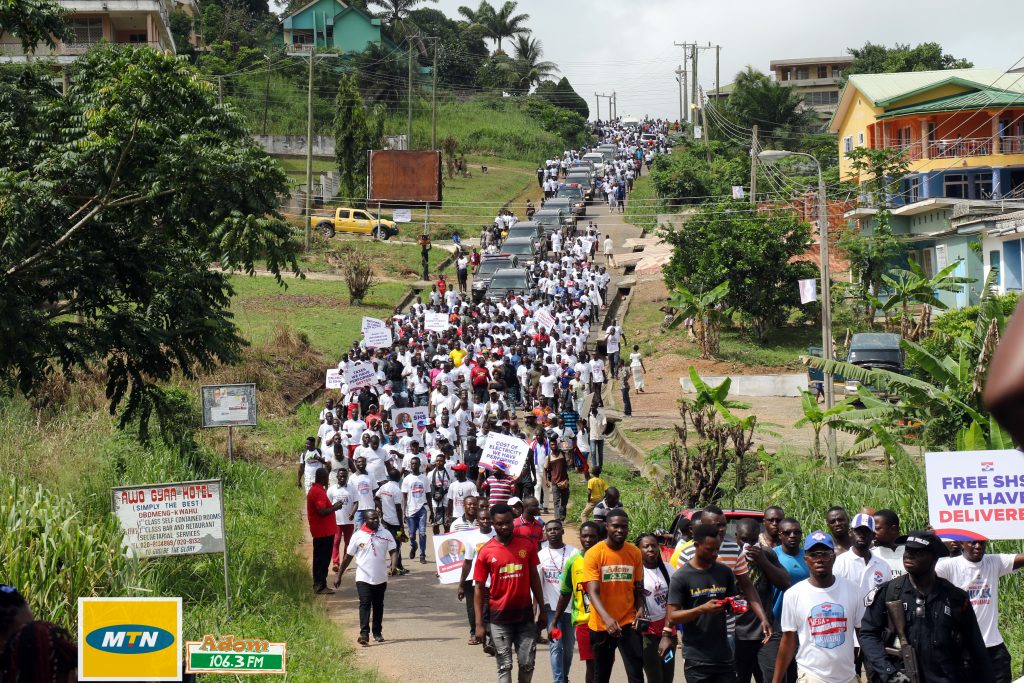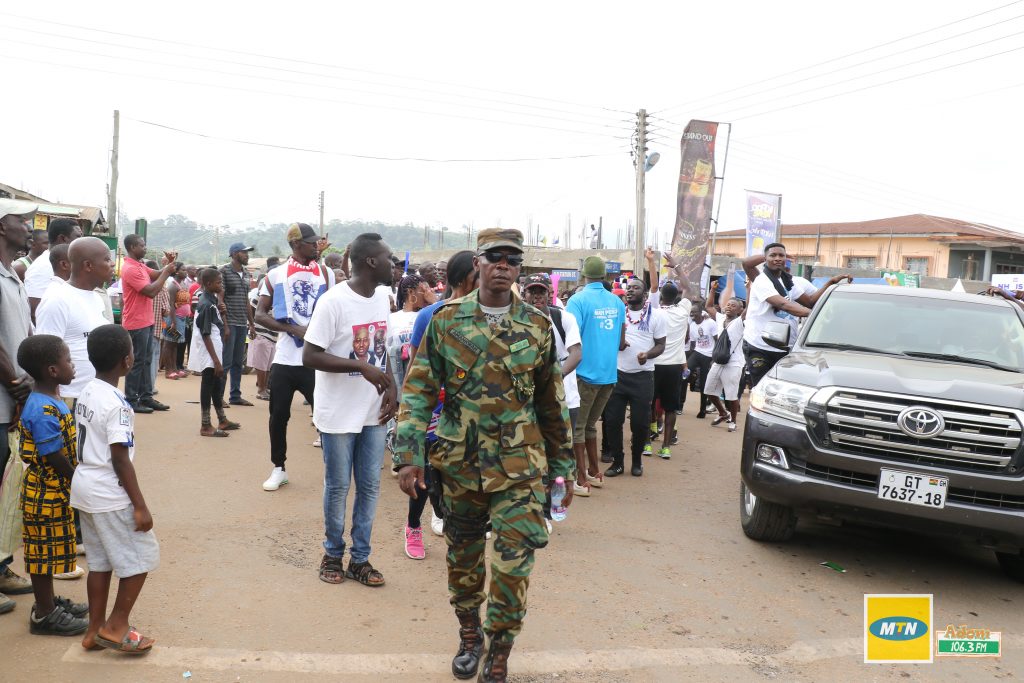 Source: Adomonline.com/ Dennis K. Adu/ Gershon Mortey