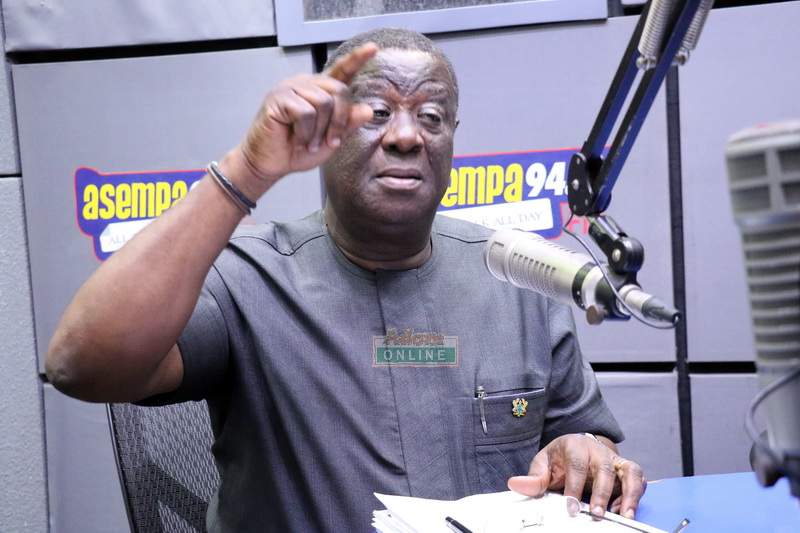 Minister for Roads and Highways, Kwasi Amoako-Atta, has been lauded for his bravery having ordered the demolition of a 22-storey building at the Airport residential area in Accra.
"I wasn't surprised at all when I heard and saw the video of my big brother instilling some discipline. He is a disciplined man and I know he can do the job, and it's only proper that we support him as he ensures that the right thing is done," Member of Parliament (MP) for Kpandai, Matthew Nyindam said.
The move by the Roads Minister follows numerous complaints from residents in the community that the developer had destroyed portions of a major road in the area.
READ ALSO:
Video: Roads Minister fumes, calls for demolishing of barricade
Police CID invites NDC's Sammy Gyamfi over alleged cybercrime
I cried to him sometimes – Chief Justice thanks Asantehene for tremendous support
"Because of this project you destroy a major public road? This is nonsensical, this is madness," the Minister shouted at the contractor during a visit to the site on Wednesday.
Below is the video of the Minister:
Mr Nyindam in an interview on Adom FM's morning show Dwaso Nsem on Thursday said it is important that foreign nationals obey the laws of the land, explaining that Ghanaians outside the country are supposed to be law abiding and therefore it is only proper that foreigners abide by the country's laws.
To him, Mr Amoako-Atta has been one of the finest ministers Ghana has ever had and therefore needs public support in ensuring that he discharges his duties without any external interference.