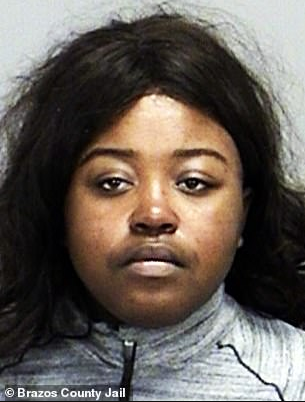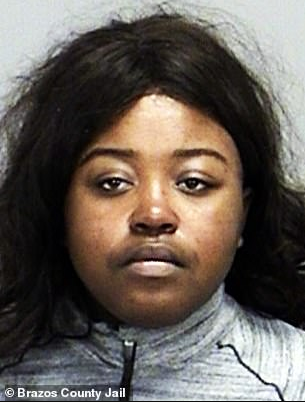 2-year-old Hazana Anderson was reported missing on October 28 but an investigation later revealed that she was sexually assaulted and beaten with a belt by her mother's boyfriend after which the mother stuffed her body in her car and drove around with it for 3 days.
Court documents have revealed the details of the toddler's death which state that Hazana Anderson, from College Station, Texas, was sexually assaulted by, 32-year-old Kenny Hewett her mother's boyfriend  She was also reportedly struck with a belt multiple times by her mother.
According to the court, It all began after Hewett took the toddler to get food on October 19. When the two returned about 30 minutes later, Hazana was crying and Hewett began beating her with a belt. Hewett then allegedly ordered Christon to hit her daughter with the belt and she obliged. When she wasn't hitting her hard enough, Hewett began beating her again.
READ ALSO: Asiedu Nketia responsible for NDC 'Al-Qaeda' attack – Minister
The physical assault made the child lose consciousness. After realizing that she was unconscious, they tried to put her in a cold bath to revive her after it failed they resulted in the use of a hair dryer to raise her body temperature, but it ended up burning her skin.
Christon said it was while she was removing her daughter's clothes to put her in a cold bath that she noticed signs of sexual assault on the child. When they recognized that the child was dead, Christon wrapped her body in a plastic bag and put it under the back passenger floorboard of her car. She then drove around with the body for three days.
On October 23, Christon and Hewett tied a heavy rock to the body with a rope and tossed it into a body of water. They then reported her missing on October 28.
READ ALSO: Exclusive Photos: Funeral of Akumaa Mama zimbi's father
When being questioned on October 28, Christon had told police she has last seen her daughter at 8 am at Gab bard Park in College Station. She claimed she had gone back to her vehicle to get a bottle for Hazana but when she returned the girl was missing.
But police became suspicious after they found Hazana's clothes in a dumpster. They later recovered the body on Halloween near Moses Bayou and State Highway 146 in Galveston County.
Christon was arrested and charged with tampering with a corpse, child endangerment, and giving a false report to police. She is currently in the Brazos County Jail with bail set at $750,000.
On October 31, Hewett was arrested and charged with tampering with a corpse. He is being held in Gavelston County Jail with bail set at $500,000.