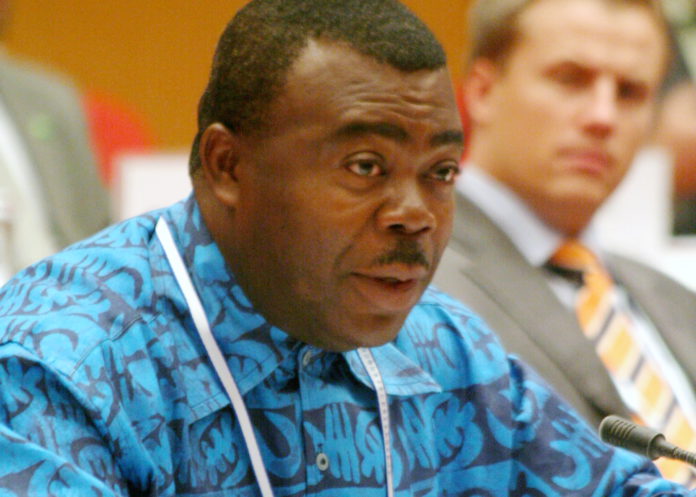 It has emerged that monies paid by Ghana Consolidated Diamonds Ghana Limited (GCDGL), a subsidiary of the Jospong Group of Companies to acquire defunct Great Consolidated Diamonds (GCD) at Akwatia in the Eastern region is missing.
Director-General of the State Interests and Governance Authority (SIGA), Stephen Asamoah Boateng, revealed this on Adom FM's morning show, Dwaso Nsem, Friday.
READ: 16 arrested in military and police exercise at Yeji
His comment follows government's decision to take over operations of the diamond mine after management of GCDGL failed to fulfill its part of the bargain.
Government, through the Divestiture Implementation Committee in 2010, sold assets of then Ghana Consolidated Diamonds Limited (GCDL) to Jospong Group led GCDGL for $17,000,000, but only $2, 700,000 was initially paid.
Also, under the terms and conditions in the contract signed by both parties in December 5, 2011, management of GCDGL promised to invest $100 million over a five-year period and create 2,500 direct jobs and 50,000 indirect jobs.
READ: NAPO insists 'evil' hands engineered CSSPS chaos in Accra
However, when the Jospong Company took over the operations of the GCD in August 2011, it failed to pay its outstanding debt and also failed to fulfill the promise.
After pleas by the chiefs and people of Akwatia, the government has asked GCDGL to stop operations.
Even more worrying, Mr Boateng said, is the government's inability to trace the $2, 700,000 paid by the Jospong Group.
READ: Just In: NDC sues EC over Voters Register [Video]
"The $2, 700,000 they paid cannot be traced. I have checked and it was not paid into the Consolidated Fund," he added.
The SIGA Director-General said they have initiated steps to retrieve the money due to calls by the chiefs and people of Akwatia for an audit to take inventory of assets sold by the companies.
As an immediate measure, Mr Boateng said they have formed an Interim Management Committee (IMC), made up of experts from the fields of law, mining, surveying, finance and security to oversee the management of the firm.
The new committee, he added, will be allowed to do its work without interference but will take regular reports from the IMC. Mr Boateng urged the people of Akwatia to heave a sigh of relief as they work to get an investor to revamp the diamond mine.
Source: Ghana|Adomonline.com|Adwoa Gyasiwaa Agyeman