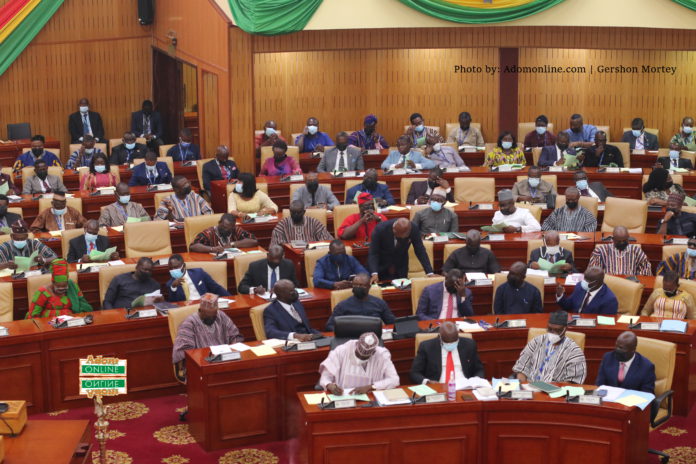 Parliament is debating the nomination of four nominees by President Nana Akufo-Addo to the Supreme Court.
Two of them, Barbara Ackah-Yensu and Samuel Adibu Asiedu, have already been approved by the House.
In the President's letter to Parliament in July last year, he indicated that the appointments have gone through the Judicial Council and also the Council of State.
There is, however, some contention regarding the remaining nominees whose approval has been pending.
They are Justice Ernest Yao Gaewu and Justice George Kingsley Koomson.
The Minority says Justice Gaewu's past as a Parliamentary candidate for the New Patriotic Party (NPP) disqualifies him from such a position.
Asawase MP, Muntaka Mubarak insisted his approval will be a bad reflection on the House.
"When you set a bad precedent, tomorrow it becomes the yardstick for others to make this same demand," he said on the floor on Friday.
On the other hand, the opposition MPs are holding back George Koomson's approval because "he just joined the appeal court."
"He also joined to meet so many senior colleagues," he told the House.
He told the Speaker that if these two nominees are allowed to pass, "what we are doing to this country is simply telling our judges to be sycophants."
Meanwhile, Ejisu MP, John Kumah says he is satisfied with the judges' capacity to deliver on their mandate.
If the stalemate persists, the House is expected to put the approval to a secret balloting process.