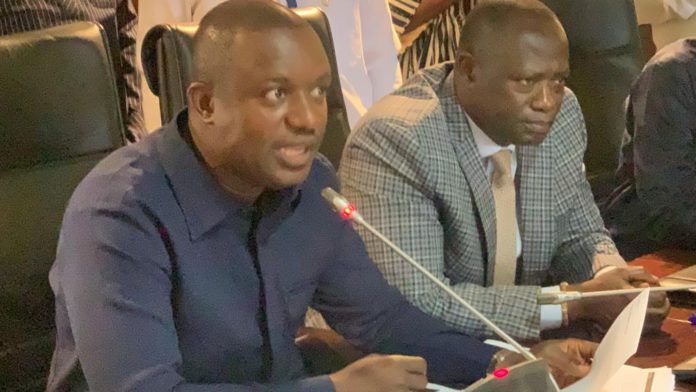 Former President John Mahama cannot be held responsible for the unsustainable energy sector debt, according to the Minority Caucus in Parliament.
The defense comes in response to comments attributed to Frank Laporte, the Country Director of the International Monetary Fund (IMF).
Laporte had allegedly blamed Mahama and his government for signing Power Purchase Agreements (PPAs) that contributed to the debt in the energy sector.
However, the Minority maintains that such accusations are unfounded.
During a press conference at Parliament, the Minority emphasized that Mahama's actions in those power purchases should be commended rather than criticized.
They further advised Laporte to refrain from involving himself in Ghanaian politics and urged him to provide a more comprehensive analysis of power generation costs in other countries.
John Jinapor, the Ranking Member of the Energy Committee of Parliament, highlighted that Ghana's energy costs were lower than those in neighboring La Cote d'Ivoire.
Additionally, the Minority argued that the IMF had supported the Sankofa Deal both technically and financially at the time, making the recent accusations surprising to former government legislators.
The Caucus firmly asserted that no blame could be placed on John Dramani Mahama for signing the PPAs and the resulting unsustainable debt in the energy sector.
Instead, they attributed the current financial challenges to what they deemed as reckless mismanagement of the economy by the incumbent Akufo-Addo administration.