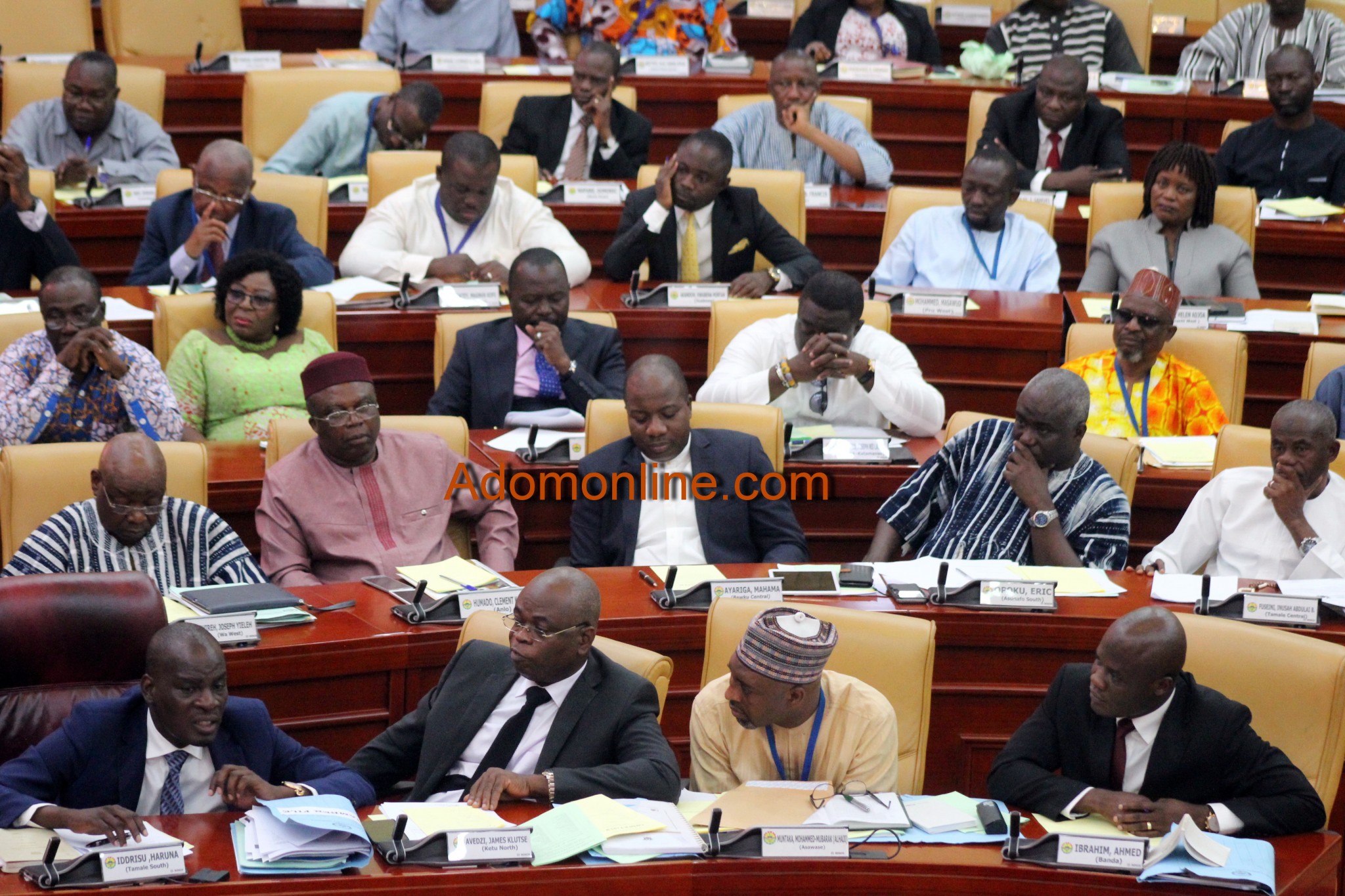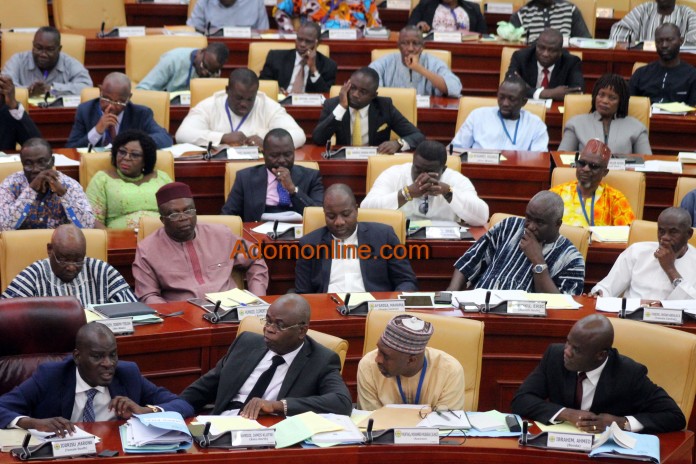 The Minority in Parliament has raised concerns over plans by government to increase presidential staffers at the Jubilee House from the current 998 to 1,614 in the 2019 financial year.
In April 2018, President Nana Addo Dankwa Akufo-Addo in compliance with Section 11 of the Presidential Office Act, 1993 (Act 463) presented to Parliament a total number of 998 as workers at the Jubilee House.
READ: Ayawaso West Wuogon MP Kyeremateng Agyarko dead
But debating the 2019 budget statement in Parliament, the Minority spokesperson on Foreign Affairs, Samuel Okudzeto Ablakwa said he is surprised government intends to recruit an additional 616 presidential staffers at the Office of Government Machinery despite the public outcry over the size of the NPP government.
According to the former Information Minister, it is surprising that the government is asking the Office of the Special Prosecutor to employ only 12 workers but intends to employ over 616 people more to the presidency.
ALSO: I have no pick for next Ya Na; peace is paramount – Akufo-Addo
"I am deeply worried about the refusal of President Akufo-Addo's government to listen to the people of this country. When the presidential staffers list of 998 was presented to this house, there was national outrage.
"Appendix 7, we are informed that the office of government machinery, government intends to employ 1,614 people…998 Ghanaians were outraged and you are increasing it to 1614…what is even worrying is that the office of the Special Prosecutor has been given a ceiling to employ only 12 people…the people of this country are against this obese government."
READ: Audio: Students lining up to see President not sanctioned by GES – Education Ministry
Mr. Ablakwa also challenged the Vice President Mahamudu Bawumia to participate in the 2019 budget debate as he did in a series of lectures ahead of the 2016 general elections.