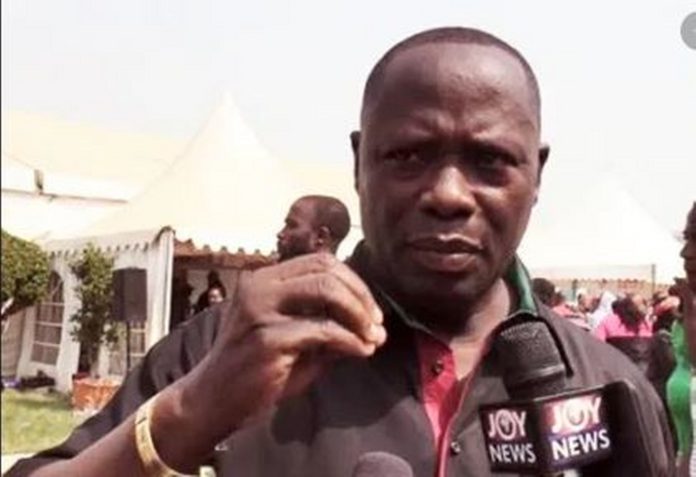 The Minority in Parliament has lambasted the Greater Accra Regional Police Command for what they described as a betrayal against its #OccupyBoG protest.
The National Democratic Congress (NDC) Members of Parliament say the police are determined to frustrate their attempt to get the Bank of Ghana Governor and his deputies for the losses they superintended at the central bank last year.
The Deputy Minority leader, Emmanuel Armah-Kofi Buah, addressing the media on the development on Wednesday, August 30, said they are not perturbed by the conduct of the police.
According to the Ellembelle MP, they will proceed with the intended action to demand accountability for the managers of the central bank.
"We received a letter on Wednesday from the Ghana Police Service accompanied by a bailiff from the Accra High Court who served a notice or motion for an order to prohibit our Bank of Ghana protest, and we must say that we are very disappointed with this development which is an attempt to scatter the protest which is intended to hold the governor and his deputies accountable for their mismanagement of the bank which resulted in an unprecedented and colossal loss of GH¢60.8 billion, an amount which has had serious consequences on the economy and pushed close to one million Ghanaians into poverty."
"And let us assure the people of Ghana that, as representatives, we will keep our sacred duty and we will uphold the public interest in line with our constitutionally guaranteed right to publicly protest, and we want to assure the people of Ghana that we have resolved to embark on this protest and nothing will stop us."
The Ghana Police Service on Wednesday filed for an injunction against the Minority's proposed routes for its protest.
The group will on September 5 seek to march from Makola, through Rawlings Park and Opera Square to the frontage of the Bank of Ghana.
However, the police argue that the route is often overcrowded with human and vehicular traffic and thus going by that route could endanger public order, public safety and the running of essential services.
They had proposed an alternate route starting from the Parliament House through the Osu Cemetery Traffic Light to end at Independence Square, which the minority rejected.
The injunction, which will be heard on September 4 is to prevent the Minority from using their preferred route.
The Minority in reaction to the injunction application also described it as a "breach of trust" and expressed their utter disappointment at the conduct of the police.
They intend to defend their case and embark on the protest on their preferred routes.