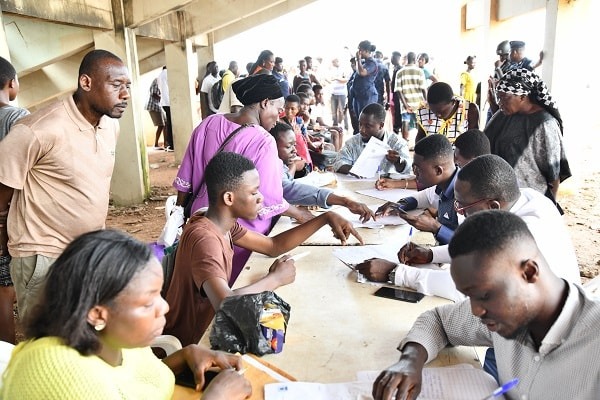 The Ministry of Education (MoE) has cautioned parents of prospective Senior High School students against payment of monies to secure their school placements.
With the 2022 BECE results released, students are anxious in getting their preferred choices of school they selected during the 2023 Computerized School Placement exercise.
In view of this, the MoE is cautioning parents not to send any form of payment to unscrupulous individuals with lofty promises of ensuring placements.
In a press statement issued to that effect, the Ministry said the School Selection and Placement process is solely based on merits and no considerations whatsoever.
The Ministry further assured the public of transparent, equitable and merit-based placement.
Find attached press statement below: