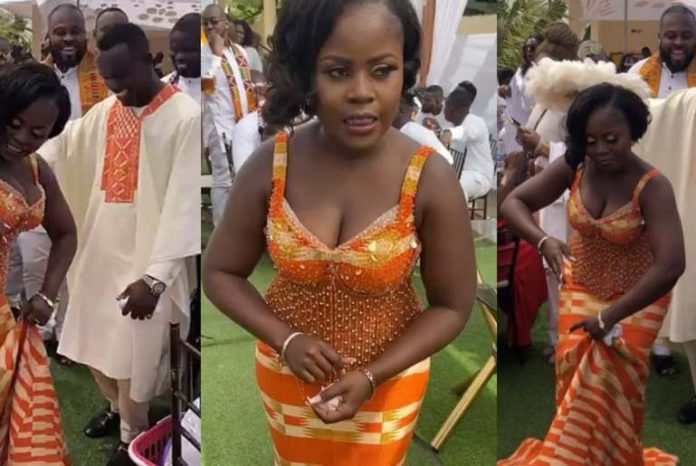 Female Dancehall artiste who doubles as a nurse, Grace Kaki Awo Ocansey has become the first celebrity to tie the knot in 2020.
Her status as the freshest celebrity to marry in 2020 follows a private traditional marriage ceremony she held in Accra.
Over a week ago, bridal shower photos of the artiste, popularly known as Kaakie in the Showbiz industry, went viral on social media.
ALSO READ
However, Kaakie's marriage is now official, following the release of a snippet of her marriage video she posted on Instagram.
Kaakie has been off the music scene for some years now after she traveled to the United Kingdom to pursue higher education in nursing at the Anglia Ruskin University in Cambridge.
Watch video below: