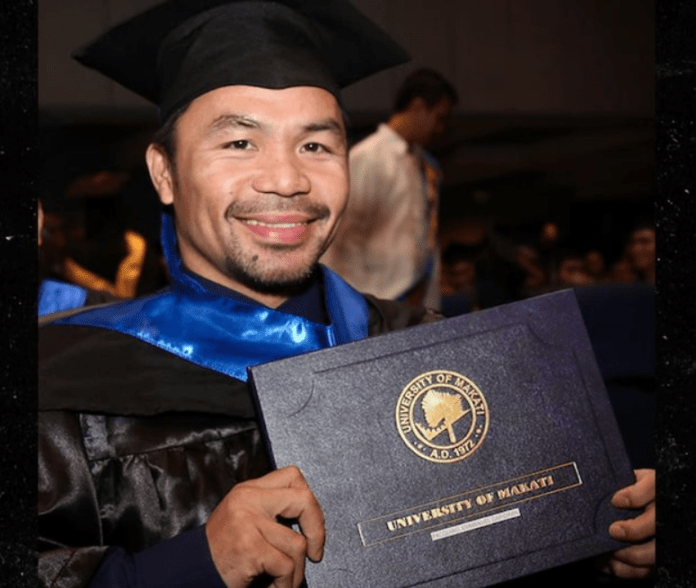 Senator Manny Pacquiao on Wednesday graduated with a degree in political science from the University of Makati.
The boxer-turned-senator majored in Local Government Administration.
"Never stop learning because life never stops teaching," he said in an Instagram post in September.
READ ALSO
In February, the 40-year-old boxing champion and lawmaker revealed that he decided to pursue a college degree because he "needs" it to better understand the country's situation.
In 2008, Pacquiao was enrolled in the business management program of Notre Dame of Dadiangas University in General Santos City.
He passed a high school equivalency exam in February 2007 under the Department of Education's Alternative Learning System, which made him eligible for college education.