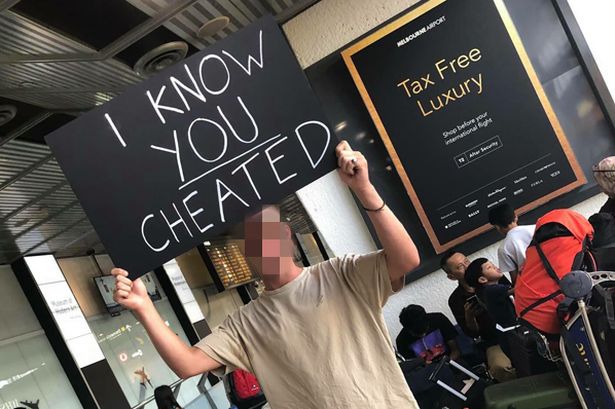 Police have arrested a 35-year-old man, Kofi Bandoli, for beating his wife to oblivion after allegedly catching her having sexual intercourse with another man.

Reports say Kofi tried calling his wife who was at home for some information but tried as he did, couldn't reach her.

For fear of the unknown, he headed home only to be welcomed by moans as he approached his room.
In his initial state of denial, Kofi moved closer to his room and found his wife sweating profusely beneath her lover.
Incensed by what he saw, he pounced on his wife, battered her till she fell into a state of coma, while the said lover fled.
Kofi, after the act, was mobbed by some residents who were angered by the assault, taking only a timely intervention of the police to save his life but not without severe bruises to his body.
The couple are currently receiving treatment at Awutu Breku Hospital as Kofi awaits his court trial.