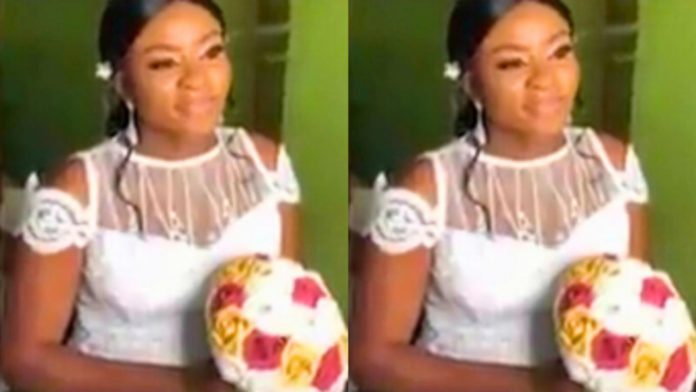 A 25-year-old woman has allegedly been murdered by her husband at Nungua in the Greater Accra Region.
The deceased, whose name was only given as Eunice, was inflicted with cutlass wounds during a scuffle with her husband.
According to reports, the young lady died on the spot after the attack. The suspect was also said to have attacked his father-in-law.
Eunice had moved out of the house due to the emotional and physical abuse by her husband.
Father of the deceased, Ebenezer Dwomoh, in an interview on Adom FM's morning show, Dwaso Nsem Tuesday said they are still in shock.
He explained that, Eunice went to her husband's house to present a summon letter from Domestic Violence and Victims Support Unit when the incident occurred.
Mr Dwomoh described his son in-law as serial wife beater which forced his daughter to move out of the house.
"Eunice moved out of the house because she could no longer take the beatings so this man decided to make life all living hell for her. He will even come to our house and beat her," he bemoaned.
What broke the camel's back, Mr Dwomoh said was when Eunice threatened divorce.
"He follows my daughter everywhere she goes and beat her until he finally killed her that faithful day," he added.
After committing the heinous crime, he said the suspect tried to escape but residents in the area managed to apprehend him and subjected him to severe beating.
Mr Dwomoh said but for the timely interventions of the police, the suspect would have been lynched.
He appealed to the Ghana Police Service to ensure the suspect faces the full rigours of the law.
"We will follow this issue until this guy is jailed. We want justice for Eunice," Mr Dwomoh stressed.
Play attached audio above for more: