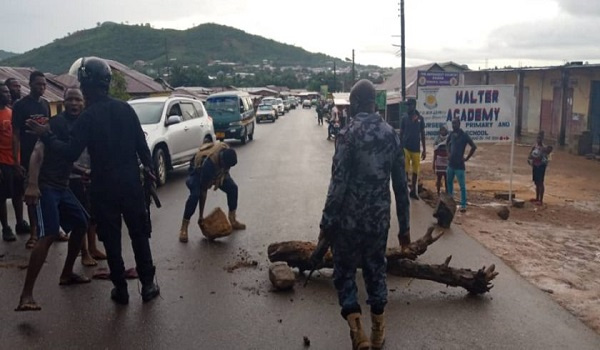 Secretary of the New Patriotic Party (NPP) in the Lower Manya Constituency, Goldman Awuku Dodzi, has accused the Member of Parliament (MP), Ebenezer Terlabi of playing a double standard game in the ongoing over-billing issues in the area.
Speaking in an interview on Asempa FM's Ekosii Sen show, Mr Dodzi also accused the MP of being responsible for the ongoing chaos and played no role in the restoration of power to the residents.
"The MP has been a major sponsor of a group inciting the people against Power Distribution Services [PDS] to bring us here and I see his action as hypocritical because how can he incite the people not to pay bills but come to the media to say something else?" he stated.
"The MP is only engaging in animal farm politics and only wants to play political games," he added.
Mr Dodzi said the PDS in the area is also a major problem in the chaos because they are taking the residents for granted.
"If you don't deal with PDS strategically, they won't act because they are only taking us for a ride and their customer service is bad," he said.
Meanwhile, reacting to the claims of Mr Dodzi, the MP said he strongly believes it was the stakeholders meeting with Public Utilities Regulatory Commission (PURC) and PDS that led to the power restoration.
"The people can testify I petitioned the PURC because I believe they had a role to play in resolving the issue so whether the meeting brought the restoration or not, it is only the PURC who could have issued that directive," he noted.
"They should be educating the people and stop the ranting now that the issue has been resolved because we never heard them in the media when the chaos escalated," he stated.
Source: Adomonline.com | Gertrude Otchere