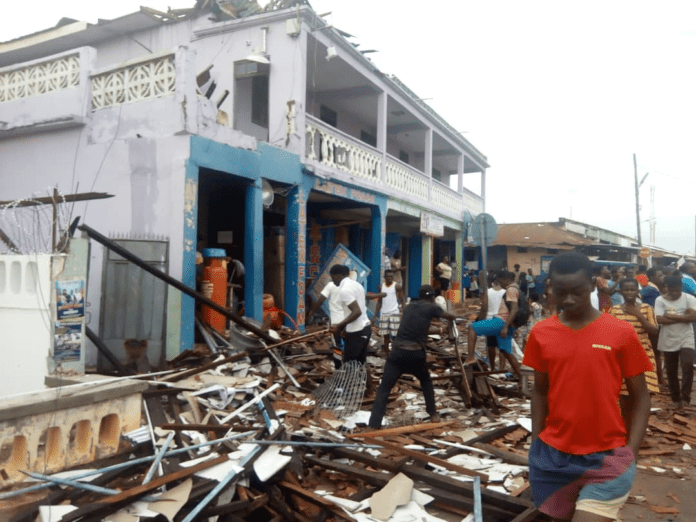 Most businesses in the Eastern Regional town of Somanya have grounded to a halt following last Monday's windstorm that wreaked havoc to several property.
The violent windstorm ripped off some commercial buildings housing the Somanya branch of Barclays Bank, AGT Microfinance and Yilo Star Microfinance belonging to former Finance Minister, Seth Terkper.
ALSO: Photos: Windstorm causes havoc in Somanya
Some of these business owners, who spoke to Adom News about their experiences, said the windstorm destroyed their wares, as they made frantic efforts to stop the water from entering their shops.
The Monday afternoon storm also pulled down a tree near the Somanya Polyclinic onto the highway leading to Kpong.
ALSO: Robbers kill 45-year-old trader
Meanwhile, a team of government officials led by Deputy Eastern Regional Minister, Samuel Nuertey Ayittey have visited the scene of the disaster.  
They were joined by former government appointees including Seth Terkper to abreast themselves with the situation on the ground.
Listen to some of the business owners in audio above: