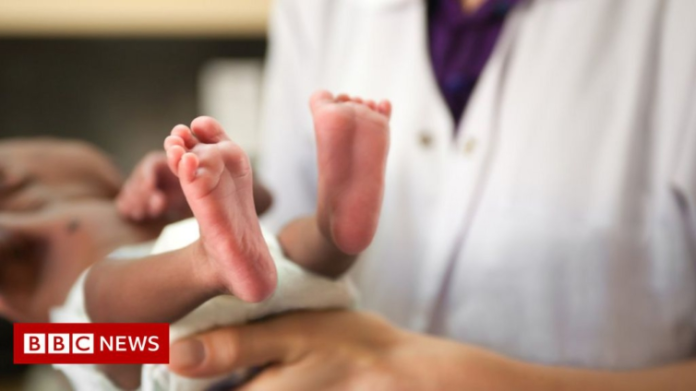 A lecturer at the Nnamdi Azikiwe University (UNIZIK), Mrs Ngozi Uzodike, has been delivered of septuplets (seven babies).
Uzodike, who works in the Department of Business Administration, was delivered of the two boys and five girls on January 8.
Her husband, Celestine Uzodike, a Governor's aid, in a chat with newsmen, disclosed that the babies were born prematurely at 26 weeks.
He said they were slammed with millions as hospital bill because the babies were placed in the intensive care unit and each of them cost N3million.
One of the babies, a girl, has sadly passed away, leaving the couple with six others.
It was both tears of joy and sorrow for for the family when they called on philanthropists to come to their aid in footing the hospital bill.