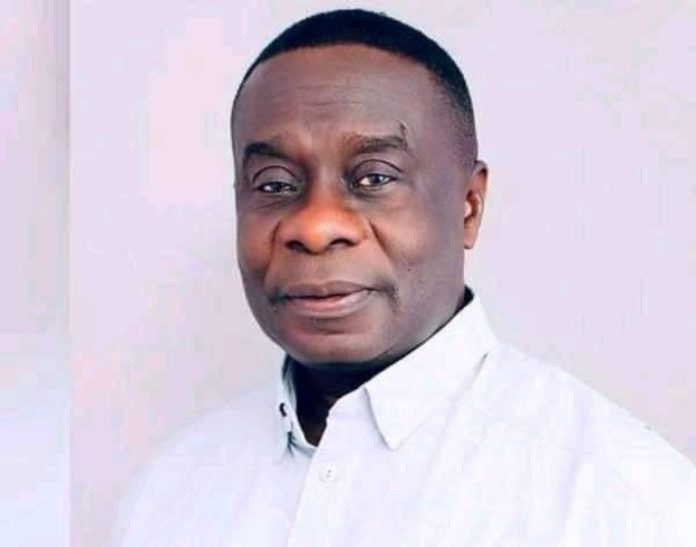 A Court of Appeal in Cape Coast has struck out the appeal by embattled Assin North MP James Gyekye Quayson for non-compliance with court procedures.
Mr. Quayson filed an appeal challenging a high court ruling that declared fresh elections to be held in his constituency and ordered him not to hold himself out as MP for the area.
Delivering her judgement on Tuesday, the presiding judge, Irene Charity Larbi, stated that the embattled MP failed to comply with the court's directives to submit his written submission within a stipulated time.
The judge further ordered that all applications before the panel in relation to the Assin North MP have to be struck out.
The Court of Appeal adjourned the Assin North MP's case to March 22, 2022, after Counsel for the MP, Tsatsu Tsikata, sought clarity on why the court had decided to use C.I. 47 to deal with the application for stay of execution that was pending before the court.
Before that, the court's registrar issued a certificate of non-compliance to Mr Gyaakye Quayson and his lawyers on January 24, 2022.
It was to this effect that they were issued with Form 6, which is just a notice of dispatch of records to the Court of Appeal.
This means that all the records at the high court that had to do with the original petition had been dispatched to the court of appeal.
The MP had within 21 days to file his written submission, but they did not comply, and on that basis, the court's registrar had to issue a certificate of non-compliance.
Before proceedings began on Tuesday, Lawyer for the Assin North MP, Tsatsu Tsikata indicated to the court that they had filed three applications, one of which sought to disqualify the presiding judge from sitting on the case. But the panel indicated that such applications were not before them and based on that, they would go ahead to deal with the matters before them.
The judge dismissed the appeal before the panel and ordered that all applications relating to the appeal case be struck out.
The judge quoted Lord Denning as saying, "you cannot put something on nothing and expect it to stand."
ALSO READ:
Assin North MP blocks injunction hearing with two applications
Supreme Court orders Assin North MP to file his defence by March 16