Pupils of Gbeo M /A Primary School in the Mamprusi West Municipality of the North East region are now compelled to sit on the floor as others sit on stones to take their daily lessons under trees due to the deplorable state of their classrooms and lack of furniture.
During a visit to the school by Adom News' Regional Correspondent, Illiasu Abdul Rauf, some of the pupils complained of back and neck pains due to their sitting posture.
In an interview with Adom News, a teacher of the school, which was built over two decades ago and has not witnessed any form of renovation, said: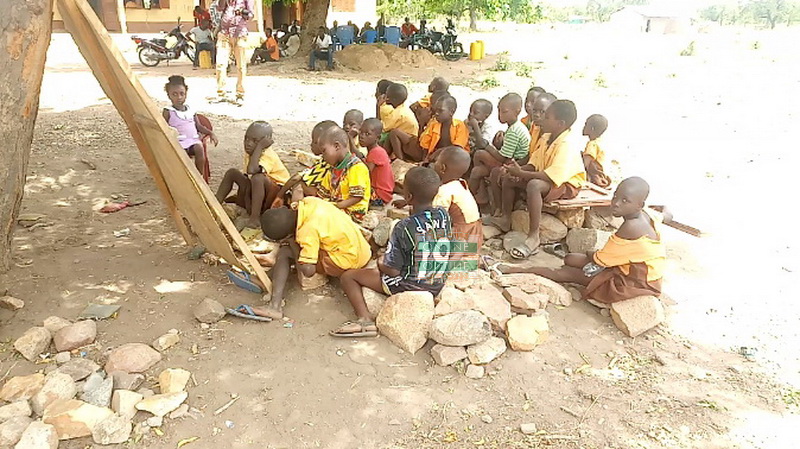 ALSO: NDC is only going on a walking exercise demonstration – Titus-Glover
"The pupils are not the only people suffering this predicament. We also have no bungalows and travel several kilometres from Kpalogu, a community in Upper East region on daily basis to get to the school.
"Over 200 pupils take their daily lessons under a single tree and have to sit on stones because there are no desks for them," he said.
A class six pupil, sharing his predicament, disclosed that he might be forced to drop out of school anytime soon because of their teaching and learning environment.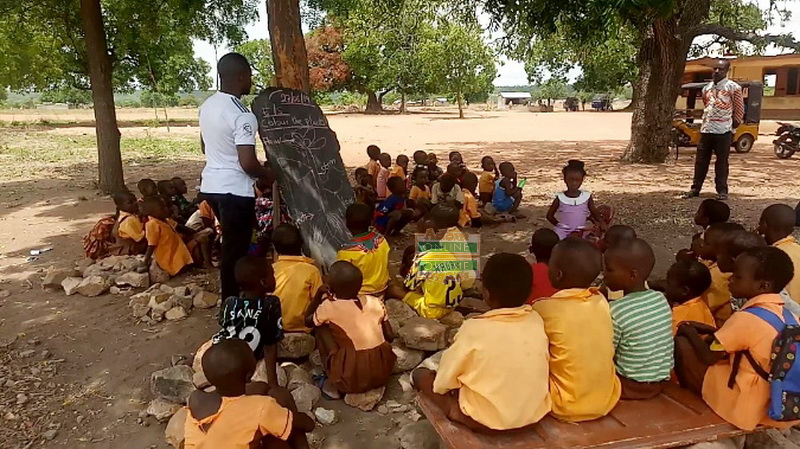 "For long hours I sit or lie on the floor to take my lessons. My fear is that my spine will be affected in the future or I will develop a chronic disease like asthma so I will soon stop schooling," he cried.
ALSO: National Service Personnel to monitor care homes
The Assemblyman for the area, Hon. Samuel Apurugu revealed that attempts by the assembly to get the school face-lifted and more comfortable for the pupils have proved futile.
"In the absence of any assistance to renovate the structures of the school after our numerous attempts, we may be forced to close down the school permanently by September, 2019," he warned.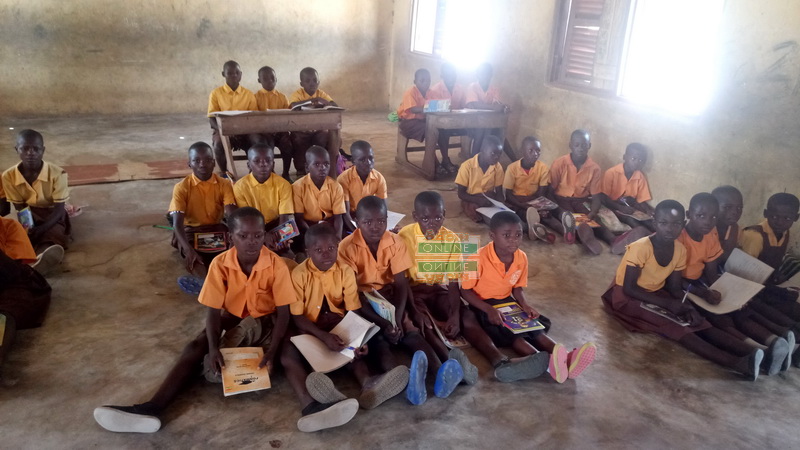 ALSO: Video: How drama in Parliament unfolded
The West Mamprusi Municipal Chief Executive, Abu Haruna, who said he had witnessed the situation on several occasions, assured all efforts were being made to get the school renovated.
Source: Adomonline.com | Adom News | Illiasu Abdul Rauf