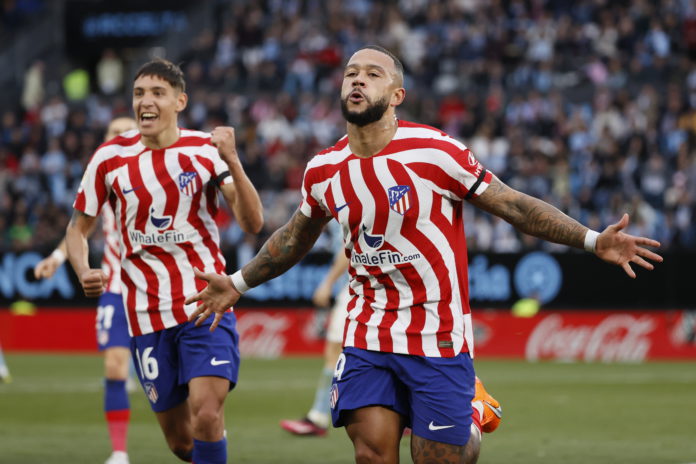 SuperSport viewers on DStv and GOtv can look forward to Round 22 action from the 2022-23 La Liga, with matches scheduled to run from Friday 17 to Monday 20 February 2023.
DStv and GOtv is the only true home of football in Africa, offering a range and depth of action that no other rival can match – it's literally 'Unbeatable Football'! If you're going to spend your money on something, it may as well be on the best football in the world.
SuperSport is the only place where you can get English commentary on the legendary La Liga, where the headline fixture for this round is a clash between Atletico Madrid and Athletic Bilbao at Estadio Civitas Metropolitano. The Rojiblancos are looking to fight their way back to the upper reaches of the log, while Los Leones have gone through something of a slump to fall out of contention for a top-four finish.
Long-serving Atletico manager Diego Simeone says his team will push hard to achieve their goals between now and the end of the season – and then the Argentine may very well walk away from his post at the Madrid club.
"We are out of the Champions League and the Cup [Copa del Rey], we have the entire second round left to reach the goal," explained Simeone. "Then at the end of the season, we'll look at what suits everyone best. In my head, I intend to work with joy and give my best from the day I arrived until the day I have to leave, that day that will surely come at some point."
Title-chasing Barcelona will be at home to Cadiz and targeting all three points, especially if young midfielder Pedri can continue his outstanding form for the Blaugrana: "He makes the difference in games," said manager Xavi Hernandez. "He goes between the lines, gives the last pass, and now adds assists and goals, we're talking about one of the best players in the world in his position."
Defending champions Real Madrid will have a potential 'banana skin' of a match away to Osasuna at El Sadar. Los Rojillos have enjoyed a strong campaign and Ezequiel Avila, also known as 'Chimy', believes they can spring an upset on home soil: "If we don't suffer, it's not us," said the Argentine forward. "But we know what it is to play with 12 men."
Other matches to watch out for are Villarreal's trip to Mallorca, Real Sociedad hosting Celta Vigo and Sevilla visiting Rayo Vallecano.
No rival can compete with SuperSport's coverage. Our viewers on DStv and GOtv enjoy an unrivalled selection of football from around the world!
Don't miss the best football action on SuperSport on DStv and GOtv. Visit www.dstv.com and www.gotvafrica.com to subscribe or upgrade, and join in on the excitement. And while you're on the move, you can stream matches on the DStv App.
La Liga broadcast details, 17-20 February 2023
All times CAT
Friday 17 February
22:00: Girona v Almeria – LIVE on SuperSport La Liga, SuperSport Maximo 3 and SuperSport GOtv La Liga
Saturday 18 February
15:00: Real Sociedad v Celta Vigo – LIVE on SuperSport La Liga, SuperSport Maximo 3 and SuperSport GOtv La Liga
17:15: Real Betis v Real Valladolid – LIVE on SuperSport La Liga, SuperSport Maximo 3 and SuperSport GOtv La Liga
19:30: Mallorca v Villarreal – LIVE on SuperSport La Liga, SuperSport Maximo 3 and SuperSport GOtv La Liga
22:00: Osasuna v Real Madrid – LIVE on SuperSport La Liga, SuperSport Maximo 1, SuperSport Maximo 3, SuperSport GOtv Football and SuperSport GOtv La Liga
Sunday 19 February
15:00: Elche v Espanyol – LIVE on SuperSport La Liga, SuperSport Maximo 3 and SuperSport GOtv La Liga
17:15: Rayo Vallecano v Sevilla – LIVE on SuperSport La Liga, SuperSport Maximo 3 and SuperSport GOtv La Liga
19:30: Atletico Madrid v Athletic Bilbao – LIVE on SuperSport La Liga, SuperSport Maximo 3 and SuperSport GOtv La Liga
22:00: Barcelona v Cadiz – LIVE on SuperSport La Liga, SuperSport Maximo 1, SuperSport Maximo 3 and SuperSport GOtv La Liga
Monday 20 February
22:00: Getafe v Valencia – LIVE on SuperSport La Liga, SuperSport Maximo 3, SuperSport GOtv Football and SuperSport GOtv La Liga