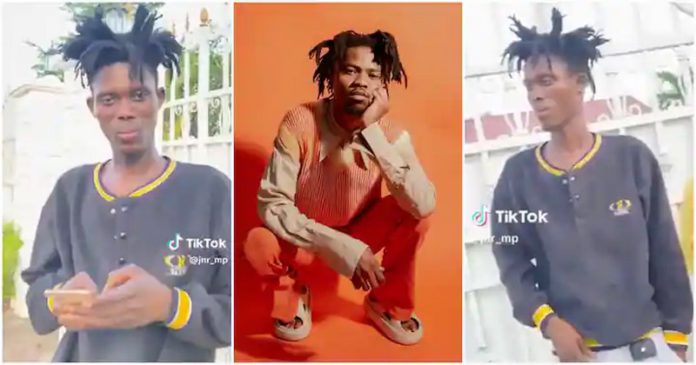 A young man is causing a stir on TikTok with his striking resemblance to Ghanaian rapper Kwesi Arthur.
With his thick rasta hairdo and fashion style that mirrors the famous musician's, the man's video has gone viral, amassing thousands of views and shares on social media.
Many viewers couldn't help but be amused by the "watered-down version" of Kwesi Arthur, and some even wondered if the rapper had a twin brother.
While it's common for fans to emulate their favourite celebrities in Ghana, this young man took it to the next level with his meticulous recreation of Kwesi Arthur's style.
He clearly spared no effort in showing his dedication to the rapper.
The video has sparked a lively debate among fans, with some praising the young man's efforts to honor his idol, while others are questioning the motives of celebrity lookalikes in Ghana.
Nonetheless, it's clear that this young man has captured the attention and admiration of many social media users with his uncanny resemblance to the popular rapper.