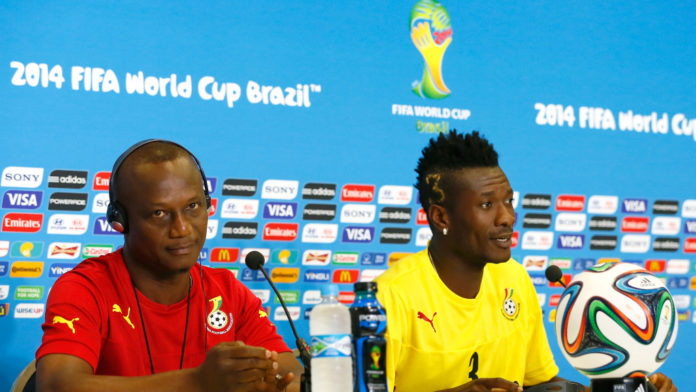 Former Black Stars coach, Kwesi Appiah has explained his decision to stripe Asamoah Gyan of Black Stars captaincy.
Appiah was relieved of Gyan's captaincy ahead of the 2019 Africa Cup of Nations [AFCON] in Egypt with Andre Ayew taking up the leadership role.
Gyan was named the general captain of the team but the decision did not go down well with the former Sunderland striker.
The former Legon Cities striker announced his retirement from the team but rescinded his decision after a presidential intervention.
"I see captaincy as when you are on the pitch you represent the coach and take command of all the players. The decision that I took, I sat and thought about it and at that time nobody loved Asamoah Gyan more than me [sic]," he told Dan Kweku Yeboah TV.
"During my tenure, he helped me along the way he was the one striking. When we were going to the Cup of Nations Cup in South Africa, John Mensah was the captain.
"That time, John wasn't in Ghana so I called him and told him, I have moved you to the General Captain [and] I am giving the captaincy to Asamoah Gyan. I took that decision when I took the decision then I informed the authorities that this is the decision I have taken [sic]," he added.
Ghana exited the tournament in the Round of 16 after losing 5-4 on penalty shootouts against Tunisia.
Gyan remains the country's all-time leading goal scorer with 51 goals and Africa's top goalscorer in the history of the World Cup.