June Milne, the editorial assistant to Ghana's first President, Dr. Kwame Nkrumah, has died at the age of 98.
June Milne was very close to Dr. Nkrumah and served as the literary executrix of his estate following his overthrow.
ALSO READ: I proposed to a guy but he rejected me – MzVee confesses
Nkrumah left all his published and unpublished papers and the copyrights of all his writings and speeches to her when he died.
Following a standoff with Thomas Nelson Educational Publishing, who refused to publish any material on him after his overthrow, Nkrumah set up Panaf Books Ltd in London in 1968.
June Milne managed the company for more than 20 years and retired from publishing in 1987 to spend more time in her work as Nkrumah's literary executrix.
READ ALSO: Landlady rips roof of her house to force tenant out
She was also responsible for collating and preserving Nkrumah's archives of published and unpublished papers.
Mrs. Milne met Nkrumah in 1957 and authored three books in his name; Kwame Nkrumah: Life After the Coup And the Conakry Period in 1990, a moving biography Kwame Nkrumah in 1974 and Kwame Nkrumah: The Conkrary Years, Life and Letters.
Nkrumah's son, Gamal, was later given the copyright of all his father's published works in the year 1997.
Samia Nkrumah, daughter of Dr. Nkrumah, has paid glowing tribute to Mrs. Milne following news of her death. In a Facebook post, Samia described Mrs. Milne as "instrumental" in keeping Nkrumah's legacy.
WATCH VIDEO: Time for media to rise against attacks on journalists – Ken Ashigbey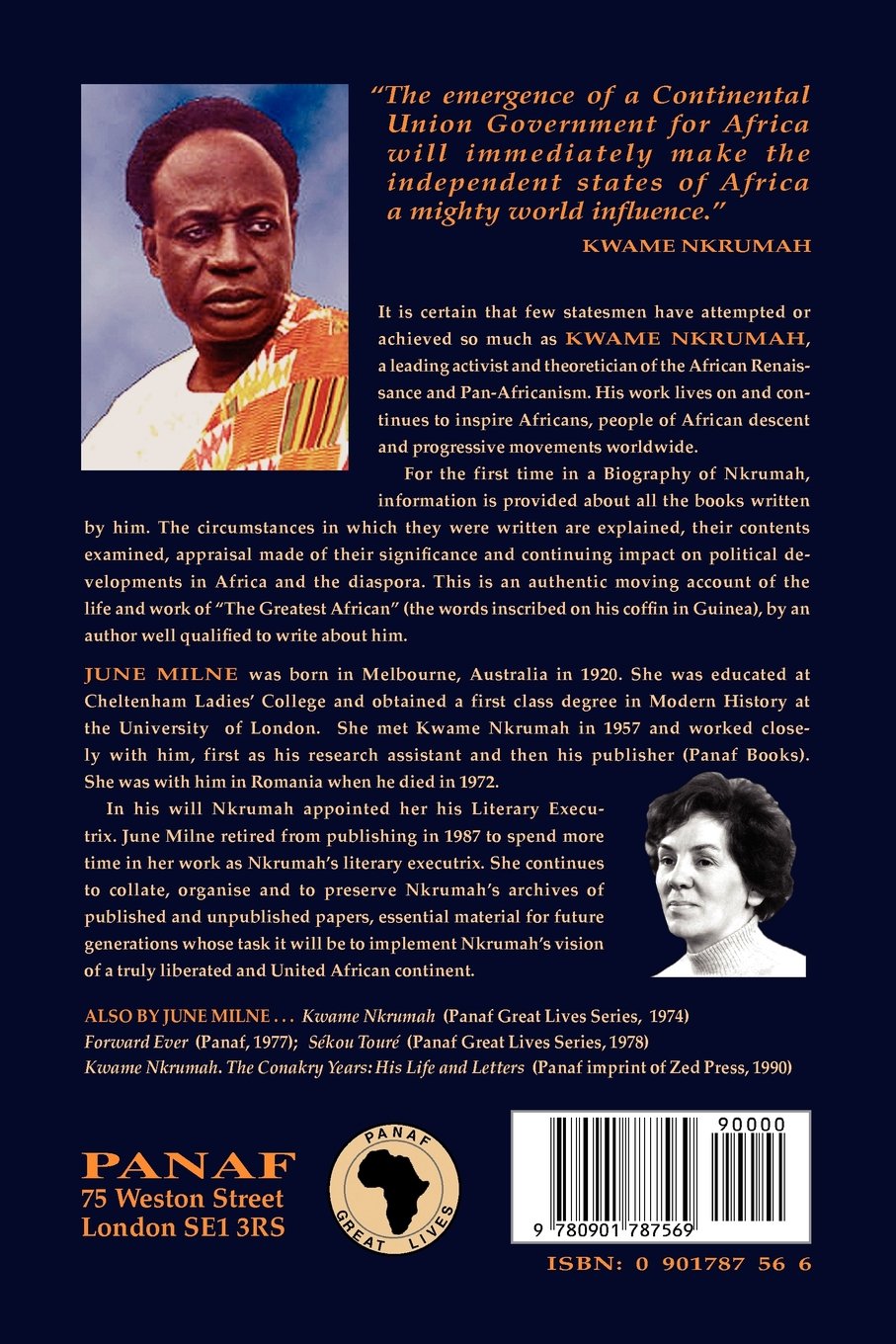 ALSO READ: Video: Mother loses 2-month-old baby to stranger over fufu
Samia  wrote:
"Go well, dear June Milne.
The news of your passing brings out a great deal of emotion within me as I think of how instrumental you were in protecting Osagyefo Kwame Nkrumah's words and promoting his ideas.
Your collaboration started in Ghana from the 50s.
After the 1966 illegal overthrow of Nkrumah's government, you travelled from London to Conakry no less than 15 times.
Together you set up Panaf Books in London in 1968 to keep his work in print after his old publishers abandoned him.
Thanks to you, his writings are available today, for posterity and the benefit of the younger generation carrying the torch of African freedom and unity.
We will forever be grateful to you and to your family for all that you did to uphold Nkrumah's legacy."