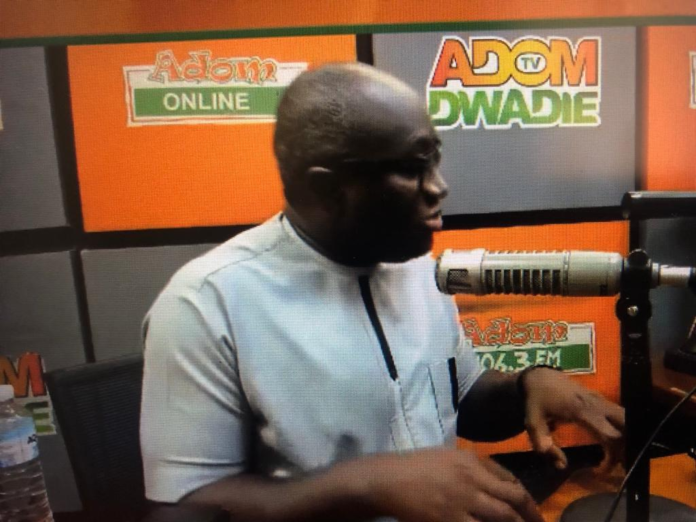 Member of Parliament-elect for Kumawu constituency is appealing to residents of Assin North to vote massively for the ruling New Patriotic Party (NPP) ahead of the bye-election on June 27, 2023.
Ernest Yaw Anim said the election is an opportunity for them to correct the wrongs made in the 2020 general election.
Speaking on Adom FM's morning show, Dwaso Nsem Monday, the Kumawu MP-elect said it will be suicidal for the people to retain former MP James Gyakye Quayson.
He explained that as someone facing criminal charges in court he is unstable to be given such huge responsibility as Assin North MP.
"The people of Assin North should not mingle in legal tussle so they should vote for a stable candidate who will lobby for development," he added.
He underscored the need for the people of Assin North to elect an NPP MP who will collaborate with the District Chief Executive (DCE) in the area for development.
Should they vote for the NDC candidate, Mr Anim said the vision and ideology of the MP and DCE will be different which will affect their progress.
He indicated that if the NDC had their development at heart the party would have elected another person instead of imposing Mr Quayson on voters who will later become a "liability" should he be found guilty in court.
Mr Anim appealed to Assin North voters to put their sentiments aside and vote for a candidate whose government is in power to continue government's projects.
"Try NPP in this bye-election; if we come and we don't deliver, vote us out in 2024" the Kumawu MP-elect stressed
Meanwhile, the Electoral Commission has set Tuesday, June 27, 2023, as the date for a bye-election in the Assin North constituency.
The NPP is yet to elect its candidate but the NDC has resolved to let embattled Mr Quayson lead the party in the election.
They are confident given the persecution, the people will reward him by retaining him to continue his good works in Parliament.