It was a heartbreaking moment for Kojo Antwi when he had to console his step mother and comfort her over the demise of her husband.
The maestro, as he is otherwise known, was giving a last performance in honour of his father when he was approached by the grieving widow.
His mother was touched by his song, 'Bebre Anowa' which he revealed is also his late father's favourite, especially as his name, Mr Asiamah was included in the second verse.
While he entertained family and sympathizers with the fine tune, his tearful mother approached with flowers as a symbol of her support and love for the Asiamah family.
Kojo Antwi paused his performance to introduce his step mother to the mourners, after which he comforted her with some inaudible words.
This was before a host of revered personalities including IGP George Dampare, ACP Kofi Sarpong, Sarkodie, Mr Drew and Kwaku Kyei Darkwah (KKD), among others.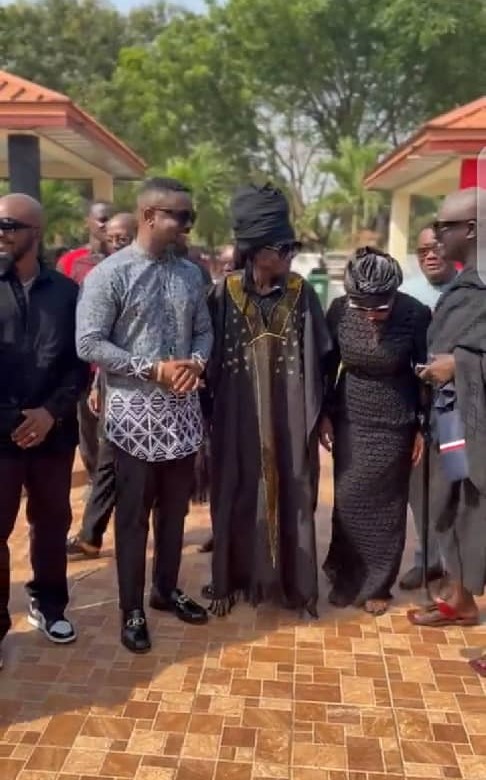 Kojo Antwo lost his father, Opanin Kwadwo Asiamah Asubonten, on January 2, 2023. He died in his home at a ripe age of 104.