Pupils at Teshie Salem Presbyterian Kindergarten study under dilapidated structure which puts their lives in danger.
This is because though there is a well-furnished school building completed more than a year ago, the pupils are learning under harsh conditions because the facility is awaiting commissioning.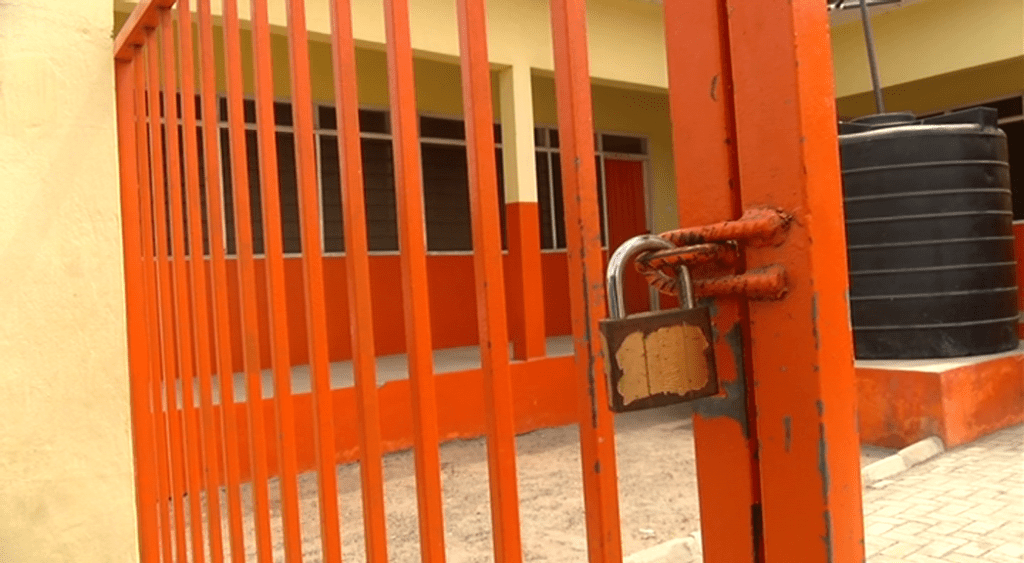 A visit by Adom News reporter to the school revealed that there was a well-furnished building completed more than a year ago by the Ghana Education Trust Fund and some donors, but is left at the mercy of the weather because it has not been commissioned.
Aside excessive heat, part of the roof of the structure the kids currently study in is ripped off, which has compelled the pupils to crowd themselves at one place to avoid the direct sun.
When the news team visited the Ledzokuku Municipal Assembly to ascertain why the building is yet to be made available for use by the school kids, the Public Relations Officer at the municipality said plans were far advanced to Commission the building for use come Monday.
Source: Adomonline.com | Adom News | Kodwo Mensah Aboroampa