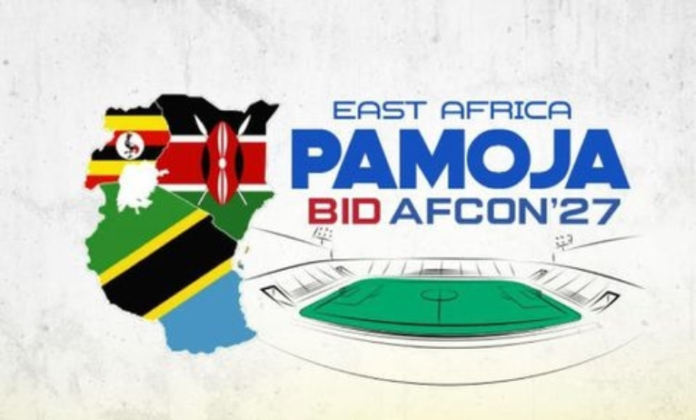 The joint bid by Kenya, Uganda, and Tanzania has won the race for the hosting rights of the host of the 2027 Africa Cup of Nations (AFCON).
The Executive Committee board of the Confederation of African Football (CAF) announced the news today in Cairo, Egypt.
"And the country that will host the 2027 AFCON is Kenya, Uganda and Tanzania," Patrice Motsepe, President of CAF announced.
"The three countries came together because our requirements are very high. I don't want to mention any specific countries, but I like it when countries come together," Motsepe added.
Senegal, Botswana, and Egypt were vying to host the 2027 AFCON, while Kenya, Uganda, and Tanzania have also launched a joint bid for the tournament.
The "PAMOJA Bid," a joint effort from the aforementioned countries will see Africa's flagship football tournament return to Eastern Africa for the first time since 1970, when Sudan hosted the tournament for the second time in history.
The committee also announced Morocco as the host of the 2025 AFCON.
Patrice Motsepe celebrated the news saying that the "future of African football has never been brighter."
He also suggested that an African nation will win the World Cup in the near future.