"All the world's a stage, And all the men and women merely players; They have their exits and their entrances; And one man in his time plays many parts…." — William Shakespeare
Kwadwo Asare Baffour Acheampong, popularly known as KABA, has had his moments on earth, and in agreement with William Shakespeare, he played many parts on stage. He was one of the finest broadcast journalists in Ghana until his untimely death on Saturday, November 18, 2017. KABA was very intelligent and highly professional in his job. He invested a lot of time and diligence into the hosting of Ekosi Sen, a popular Akan political programme on Accra-based Asempa FM.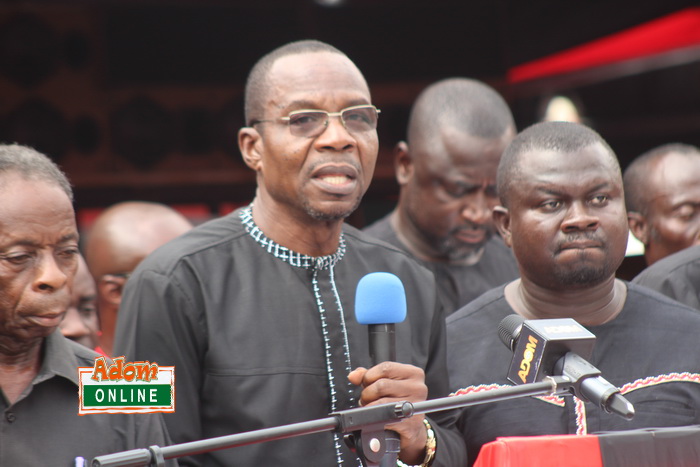 KABA was very soft and gentle with his guests, whether in the studio or on telephone. But he was very robust and firm in his engagements with them. He gave everybody a chance to be heard, regardless of one's political affiliation, social class or educational status. KABA had a friendly demeanour often highlighted by a sparkling, beautiful smile. Those were fine characteristics that made KABA a household name in Ghana and endeared him to all and sundry. It is an incontestable fact that Multimedia is one of the biggest brands in Ghanaian media and KABA was a major brand within that big brand.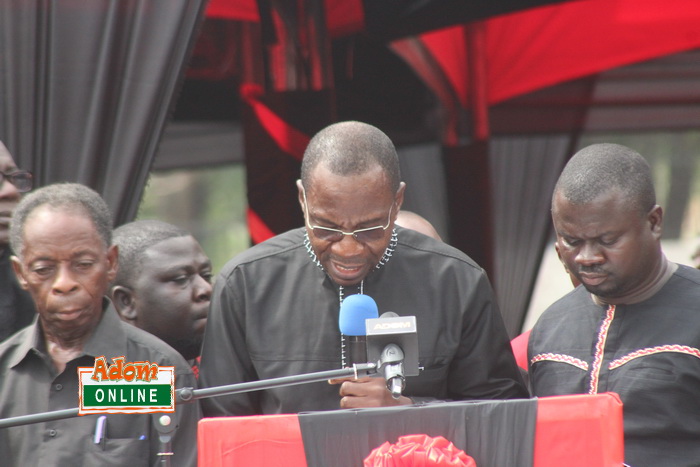 KABA was relatively young in age and journalism.  But he relied on hard work, discipline and commitment to duty to become a colossus in journalism and an influential voice in national affairs. He may have died very young, and as bewildered and heart-sore we may be about his painful departure to eternity, the GJA believes KABA has paid his dues to his profession and country. We share in the aphorism of Abraham Lincoln thus: "And in the end, it's not the years in your life that count. It's the life in your years." He, indeed, lived a fulfilled life.
The GJA also renders its deepest condolences to the family of KABA, especially his wife, Valentina Ofori Afriyie and little daughter, Nana Yaa. It is very painful to lose a husband just when you begin enjoying marital life, and also to grow up never to feel the warmth of a hearty father. There can never be anything more excruciating than this. But we encourage our dear Valentina and little Nana Yaa to take solace in the words of the Psalmist that "The Lord is close to the broken-hearted and saves those who are crushed in spirit" (Psalm 34:18).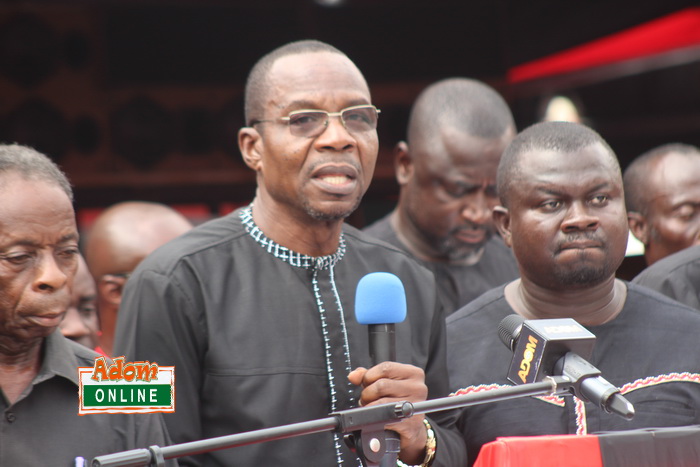 While parting eternal company with KABA, and in spite of the lingering pain in the hearts of many, the GJA encourages all to take consolation in the words of the unknown writer that, "Some are bound to die young. By dying young, a person stays young in people's memory. If he burns brightly before he dies, his brightness shines for all time".
KABA, Damirifa Due! Fare thee well, And may God be with you till we meet again.


Media practitioners joined GJA President, Affail Monney as he read the Association's tribute.