Individual Pension Bondholders are picketing at the Ministry of Finance on Monday February 6,2023 to demand their total exemption from the ongoing Domestic Debt Exchange Programme.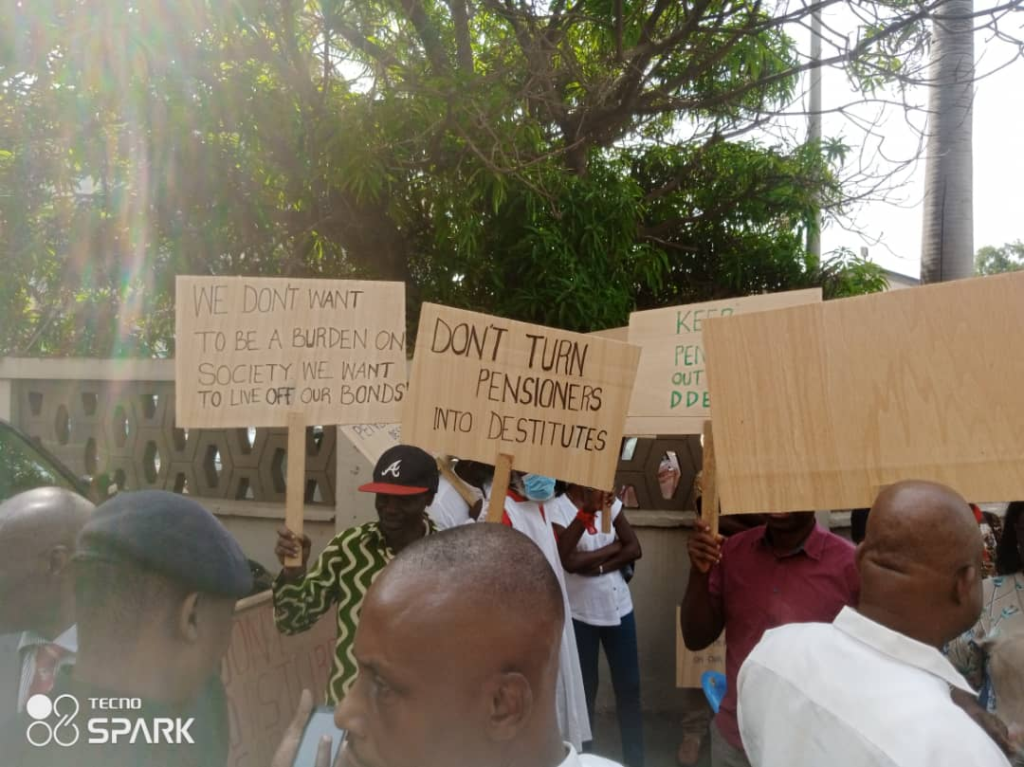 About 50 of the Bondholders have thronged the Ministry's premises with placards and red bands to register their displeasure over their inclusion.
According to them, participating in the programme will have 'severe' consequences on them, hence their refusal.