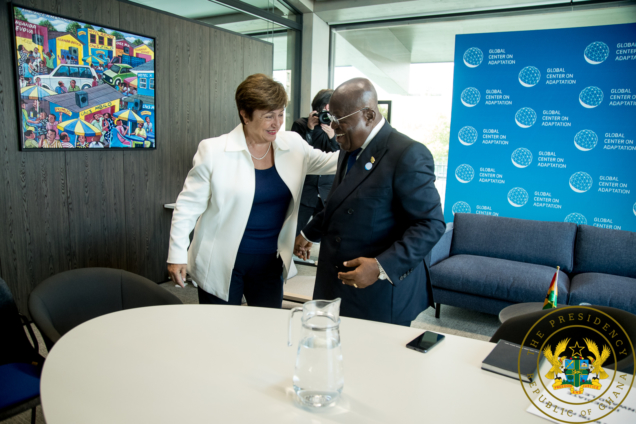 Managing Editor of the Insight Newspaper, Kwesi Pratt Jnr., has predicted more hardship after Ghana secures the bailout from the International Monetary Fund (IMF).
According to him, no country has been able to gain economic recovery after seeking financial assistance from the IMF.
"When we went to the IMF, they put a freeze on public employment. Now they've put a freeze on public-sector employment. So if we accept such conditions how do we move forward as a country?" he quizzed on Accra-based Peace FM.
Mr Pratt said that the conditions attached to the bailout will worsen Ghana's current economic crisis.
"In the past, they asked us to withdraw subsidies from social services. We later suffered, if you're involved in an accident, no doctor will attend to you because they say cash and carry. If you're seriously sick and you go to the hospital without money, you will die. Such consequences led to the introduction of the National Health Insurance.
"IMF and World Bank have done us no good. Can anyone boldly tell us that any country has recovered their economy after engaging these two bodies? There is none."
Ghana has met all the requirements except for one needed to secure a US$3b IMF bailout which is how to efficiently manage the Domestic Debt Exchange Programme.
Convener of the Individual Bondholders Forum, Senyo Hosi, has described the policy document of the government's second round of debt exchange programme as a "good deal."
ALSO READ:
We've broken all records regarding IMF requirements for bailout – Ofori-Atta
We must support Ghana, it has sound macroeconomic management track record – IMF boss
According to him, the terms of this policy are more favourable in comparison to the earlier debt restructuring exercise and, thus, must be critically analysed by pension funds that are the target.
He noted that the main opposition to the programme from the labour unions is due to the government once again not prioritizing stakeholder consultations.