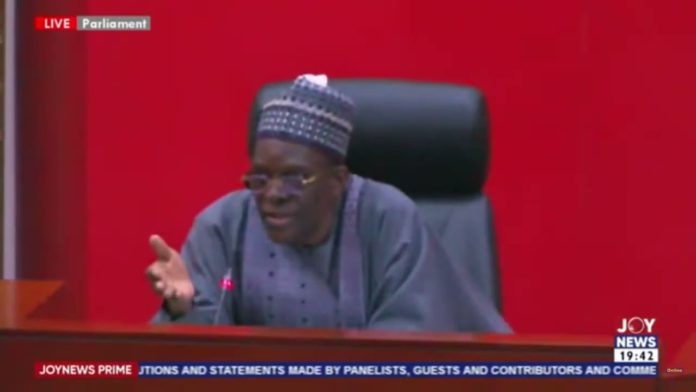 Speaker Alban Bagbin showed his human side on Friday when he told the House that he is not ready to die.
This statement was necessitated by the tiring nature of proceedings on the day.
Indications are that proceedings started at 10:00am and as at 8:00pm, members were in the House debating whether or not to vote on two Supreme Court Judge nominees whose approval was earlier deferred.
While members of the Minority wanted proceedings to be adjourned to Tuesday, 28th March, 2023, the Majority side of the House opted for a continuation.
But Mr. Bagbin was concerned about his health, "I am not prepared to die now. My 100 years haven't come yet," he said.
He added that "I must be very clear that the first rule of nature is self-survival, if I am no longer Speaker of today, Parliament of Ghana will continue."
The matter was discussed for another hour before the House took a five-minute break.
Earlier, the House approved President Akufo-Addo's six ministerial nominees.