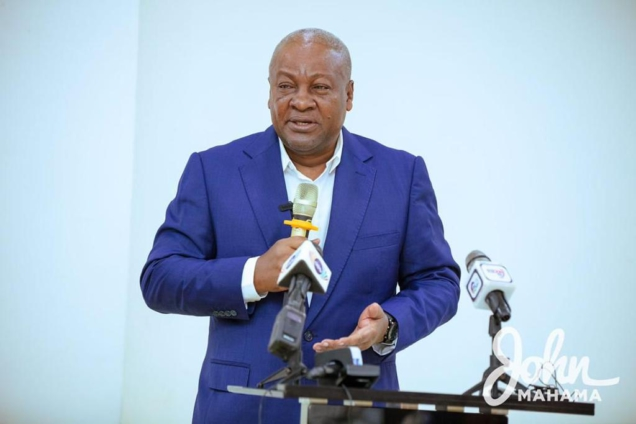 A flagbearer hopeful of the National Democratic Congress (NDC), John Dramani Mahama, has promised to repair Akufo-Addo's problematic Free SHS policy and the National Health Insurance Scheme if he is re-elected the President in the 2024 elections.
He said reviewing the two policies will ameliorate the plight of Ghanaians and enhance the policies.
According to Mr Mahama, the challenges associated with the implementation of the Free SHS have negatively affected the quality of education in various senior high schools, hence the need to review the policy.
Speaking at a campaign tour in Kongo in the Nabdam District of the Upper East Region, Mr Mahama, pledged to end the challenges of the free SHS and the NHIS.
"Free SHS is not working properly, the benefit it is supposed to give the parents, they are not getting. I can tell you today that the money we are spending on our children to go to school is far more than when we used to pay school fees.
"We are going to repair the free SHS and make it better and create the situation when where school reopens, all the children will go together and when they vacate they all come home together."
The former President reiterated his call for the Health Minister to resign over the collapse of the NHIS.
"The NHIL is completely destroyed, the Minister himself said there is no benefit to the NHIL card and that when he goes to the hospital he pays cash and that was why I said he should resign…and so NDC is coming to make it better."