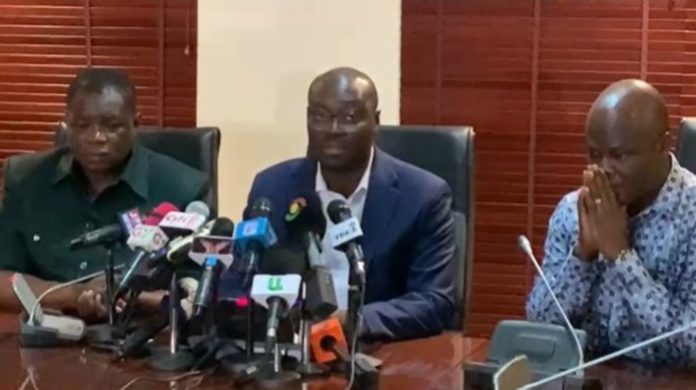 The newly appointed Minority Leader, Dr Cassiel Ato Forson, is appealing for all hands on deck as he takes over as leader.
According to him, he will do everything within his power to unite the Minority Caucus.
"Our first responsibility is to unite the Caucus. That is the number one of my agenda, things of this nature happen, but it is our responsibility to show leadership," he said during his first public address on Thursday.
Dr Forson's appointment as the Minority Leader by the leadership of the National Democratic Congress has caused resentment within the party. On Wednesday, January 25, some 60 Minority MPs signed a petition to reject his appointment.
However, 77 Minority MPs also signed another petition to endorse his appointment.
The Ajumako-Enyam-Essiam MP also thanked the party for trusting him and appointing him as the Minority Leader.
"I thank the leadership of our party who have placed their trust and confidence in me. I am also deeply grateful to colleagues, the rank and file of our party and the Ghanaian people for their profound support and solidarity," he said.
He also revealed that, he has had what he called fruitful and positive conversations with the outgoing Minority Leader, Haruna Iddrisu, and thus commended him for his admirable stewardship.
"I have held fruitful and positive conversations with my senior brother Hon. Haruna Iddrisu. I commend him for his admirable stewardship when he was granted the opportunity by our party's leadership," Dr Forson stated.
The Minority Caucus in Parliament is scheduled to meet today, Thursday, January 26, 2023, over the changes in leadership announced by the national executives of the NDC.