New Patriotic Party National Organizer elect, Sammy Awuku, says he is ready to continue the good works of his predecessor, Mr John Boadu.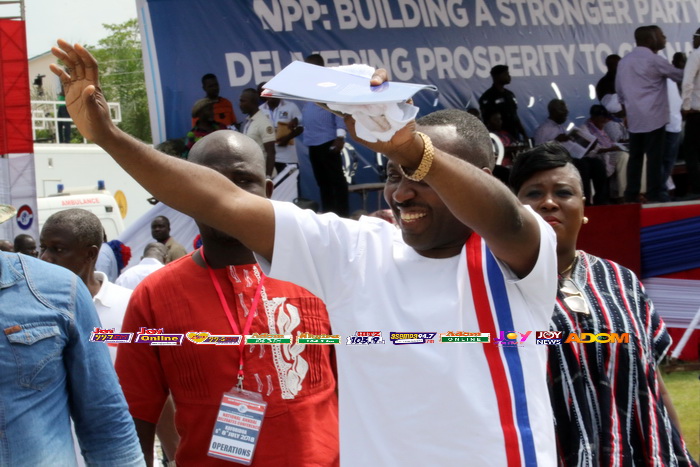 Mr Awuku was elected as the national organiser of the New Patriotic Party in a landslide victory.
The former youth organiser of the party polled 4913 votes, beating rivals Tweneboa Kodua Emmanuel, who trailed with 142 votes and Sulemana A. Sadik Nabicheinga, who polled 466 votes.
WATCH VIDEO: Journalist who took money to destroy Anas exposed
Mr Awuku was the favourite going into the election, having successfully mobilised the youth to deliver a historic victory for the NPP in the 2016 polls.
Speaking on Adom FM's Morning Show Dwaso Nsem Monday after his victory, Mr Awuku said his position as the then youth organiser has been "a learning curve."
ALSO READ: 'Thanks, it has been a learning curve': Sammy Awuku bows out as NPP Youth Organiser
He touted some of his achievement as Youth Organiser, stating that the capacity building courses he organized were pivotal in restoring faith in the youth of the party.
"I strongly believe that to create an effective youth wing, it was expedient to undertake capacity building courses to enable our regional and constituency youth leaders to restore faith in our youth as well as win over the others to garner their support," he said.
RELATED: NPP Conference: Freddie Blay, John Boadu, Sammi Awuku win big
He indicated that he is creating awareness among the grassroots and party faithful on what he intends to do and how he will build on what the former National Organizer did to strengthen structures in NPP ahead of 2020 elections.