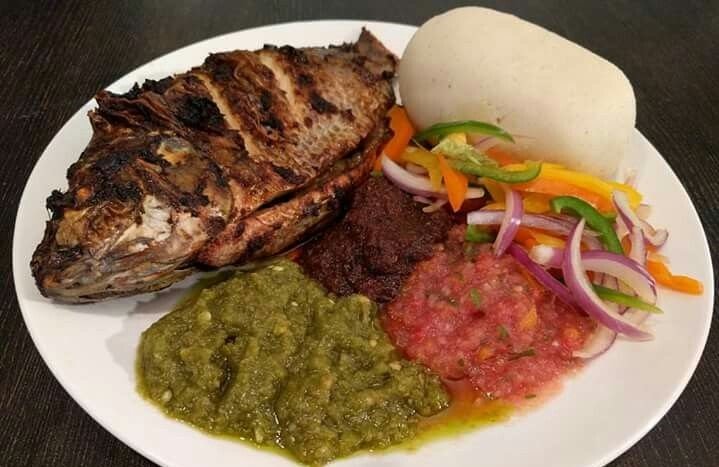 Ghanaians last year heard chilling confessions from men and women as to why they cheat in their marriages. Out of the confessions, one woman who killed her husband seemed to have stood out.
Another story that made headlines was that of the woman who confessed, she prepares fufu and palm nut soup, her husband's favorite food, with the blood from her menstruation, which is usually shortened as 'menses' in Ghana.
This, she narrated was her form of revenge for an ordeal her husband made her go through; she continued that she felt at peace anytime she watches her husband eating the menses food.
READ: Audio: I will lead a boycott of 2020 elections if… Opuni-Frimpong warns
Another confession sent to the inbox of celibritiesbuzz.com.gh this week has gone viral on social media, triggering conversations on some platforms.
The woman only mentioned as Rita explained that she used blood from her last menstruation to prepare banku and pepper for her boyfriend of 5 years.
"I also decided to punish him by using my last month menses to prepare banku and pepper mixed with tomatoes for him to eat".
READ: Akufo-Addo to present CI on new regions to chiefs, people
Read the full message below:
Hi Celebritiesbuzz, my name is Rita from Nima, I have done something to my boyfriend who has been cheating on me with my best friend for a couple of months now that I want to share with you.
I have regretted it but I also think that's the best way to punish him for cheating on me. During Christmas, he told me that, he will be travelling to see his mum in Kumasi which was a total lie. He didn't travelled to Kumasi as he told me rather he went and enjoyed the Christmas with my best friend at her house in Ashaiman.
Can you imagine how much I love you him before he is doing that to me…. we've been dating for 5 years but he never talk about proposing to me and putting a ring on my fingers. He slapped me twice when I tried asking him about the relationship between him and my friend Anita and I also decided to punish him by using my last month menses to prepare banku and pepper mixed with tomatoes for him to eat.
He ate the food and wanted to sleep with me the same night and I refused. I still love him because he is my first guy and now my conscience is disturbing me and I don't know what to do… I can see that, he is really in love with my friend Anita and I am all frustrated right now.
Please kindly help me out…. what should I do now? Should I tell him or not? Do you have any advice for me?