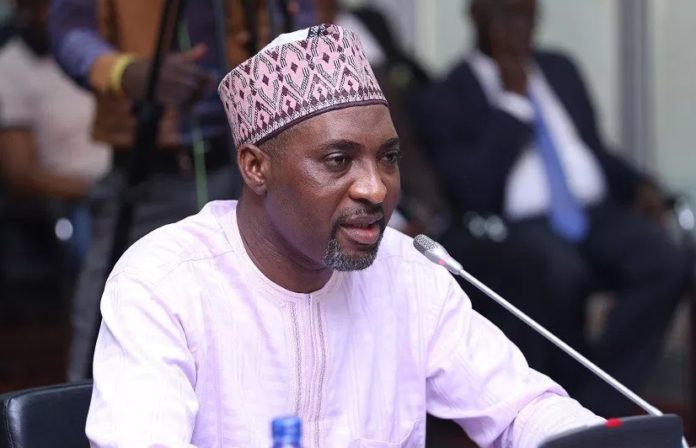 The Asawase MP, Mohammed Mubarak Muntaka, seems to be enjoying the perks that come with losing his position as the Chief Whip of the Minority in Parliament.
According to the legislator, he now has enough time on his hands to take on the role of teaching part-time, a profession that he was about entering before he entered politics.
Teaching a Leadership course at the University of Professional Studies, Accra (UPSA), Mr Muntaka said he believes that it is his way of grooming the young generation for the duty ahead of them.
"It may interest you to know that I've picked up teaching. I now teach at UPSA and I teach Leadership.
"So I'm now getting the opportunity to share my experience with the young generation of this country so for me it is a new horizon and you just take advantage of every opportunity that comes your way," he said on Tuesday.
Mr Muntaka made this revelation when asked on JoyNews' PM Express.
According to him, going back to the classroom was something he looked forward to after he hanged his political boots.
However, since he lost his Chief Whip position and had a lot of time on his hands he decided to take on the role as soon as possible to share his rich experience.
And for him, these past three months as a lecturer have been a wonderful period.
When asked if he had fully come to terms with being an ordinary Member of Parliament, he said 'Yes'.
He further explained that as the Minority Chief Whip, he always started his day very early and often had late nights, but all these meetings are no more in his schedule since he lost the role.
Thus, he now has a lot of time on his hands to enjoy quality time with his family and engage in other activities, such as teaching, that hitherto, would have been impossible.
"Believe me, I didn't know that we were carrying so much load until I ceased to be the Chief Whip. Now, I'm a bit more relaxed.
"I can tell you that I rest more now, I spend more time with the family and I'm able to holiday a little longer. Before, you just can't," he told Evans Mensah.
While admitting that the modus operandi used by his party to remove him from the role is questionable, Mr Muntaka was ultimately grateful for the opportunities that accompanied it.
"That is how life is, if you've never gone down and risen you may find it difficult but those of us who have fallen and risen several times, you get used to it.
"The first day I got to be a Chief Whip, I knew there will be a day that I would no longer be the Chief Whip. Except for the way it was done but obviously, you have to put all those things behind you, so life goes on," he said.
ALSO READ: