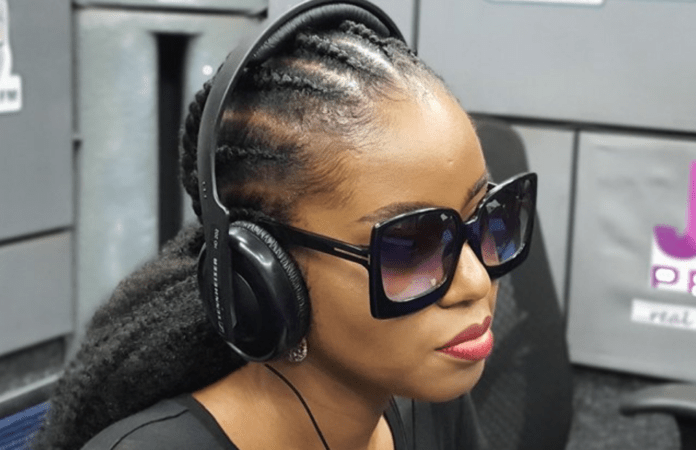 Songstress MzVee has been recounting some undesirable experiences while suffering depression some months ago. 
In a latest revelation, on Hitz FM's Daybreak Hitz with Andy Dosty, MzVee disclosed her depression had gotten so severe she needed medical attention.
According to her, she had to be hospitalised due to her situation.
The former Lynx Entertainment signee revealed that she took off her drip while on admission and left the hospital to go perform at a show.
READ ALSO
MzVee had been billed for the 2018 Finals of the Miss Maliaka beauty contest.
"Before Miss Malaika, I was hospitalised. I wasn't sick. I was just so depressed it made me feel sick. I basically took off the drip and I went on the Miss Malaika stage to perform," she recounted.
The singer said she knew her performance at Miss Maliaka was going to be her last in a long time due to her desire to quit music, at the time.
"I just don't like to disappoint people because people knew I was coming to perform. I knew it was going to be my last performance. I just wanted to do it and say my bye," she said.
MzVee in previous interviews said her depression forced her out of the music industry and affected her relationship with family and friends.
The 'Natural Girl' hitmaker disclosed that she also broke up with her boyfriend during that period.