The Member of Parliament (MP) for Tamale Central is skeptical about the ability of Special Prosecutor, Martin Amidu to fight corruption in the country.
Hon. Inusah Fuseini said his conduct since the appointment is an indication that he [Amidu] is incapable of doing the job.
READ: Heads of state institutions interfering in my work – Amidu laments
His comments come after Mr Amidu in yet another of his epistles, alleged that heads of state institutions are deliberately impeding the mandate of his office.
According to the Special Prosecutor, some heads of institutions refuse to comply with laws designed to ensure good governance and to protect the national purse.
His latest epistle has for the first time received mixed reactions as many believe he is talking too much. Others also think Mr Amidu is justified due to the frustrations in government.
READ: Soldier loses rank for speaking against new $200m chamber
However, Hon. Fuseini is convinced Mr Amidu is demonstrating the work is above him.
"Given the conduct of Martin Amidu, either he can't do the work or he is preparing our minds for his failure," he said on Adom FM's morning show, Dwaso Nsem, Wednesday.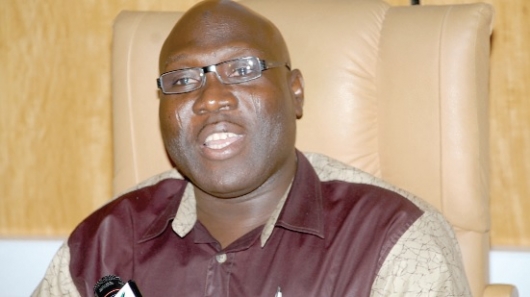 The Tamale Central MP could not fathom why after being given the prosecutorial powers, the Special Prosecutor is still complaining.
READ: Video: Man to sue National Security for defamation
He stressed that Mr Amidu's outburst smacks of a public officer who is incapable of discharging his duties.
Hon. Fuseini also faulted the Special Prosecutor for the medium he uses to make his concerns known.
"Martin Amidu knows the procedure so why did he use unorthodox means to communicate to the President?" he quizzed.
READ: Week 4 of Adom TV's Wo Nsa Ano Adwuma: Cynthia Aba Asimeku evicted
Hon. Fuseini said until the Special Prosecutor demonstrates will power, Ghana will lose the corruption fight.
"I was one of the first to endorse Martin Amidu because I know him but it seems he is now holding the tail of a tiger," he added.
Source: Ghana | Adomonline.com | Adwoa Gyasiwaa Agyeman